On behalf of the California Department of Education, Adult Education Office, OTAN is pleased to present California Adult Education Digital Learning Guidance. The Guidance is designed to serve as a practical resource for administrators, teachers, support staff, counselors, and transition specialists.
Content includes chapters on ensuring digital equity, understanding adult learning theories, designing flexible learning experiences, adopting models that work, implementing effective digital assessments, and fostering equitable and inclusive digital communities.
Full Version PDF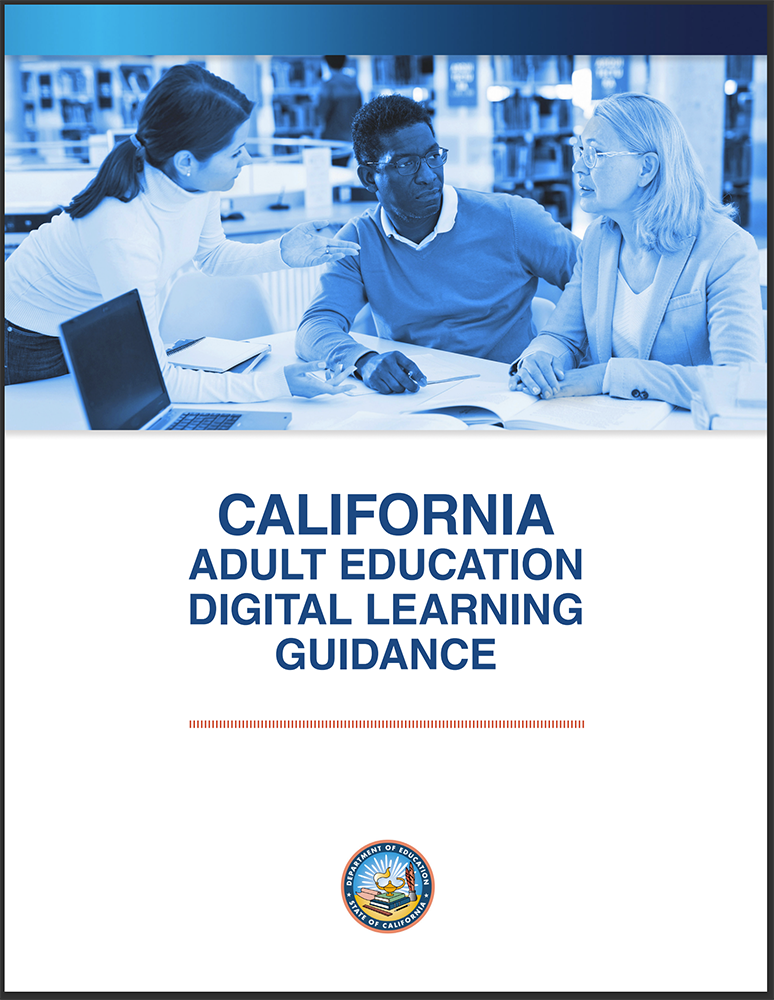 We are grateful for the work of our advisory group members, draft reviewers, and partner organizations including American Institutes for Research, CASAS, and WestEd. We especially want to acknowledge the International Society for Technology in Education for their invaluable contributions to the Guidance.
The Guidance is available in its entirety as a downloadable PDF file or you can access chapters and sections, including the videos, via this webpage.