About Us
Our Partners

This site is designed for administrators, educators, and prospective and current students. All users can find an adult school or community college in their area, learn about adult education programs and student supports, access program guidance and updates from the CAEP Office.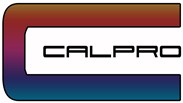 A State Leadership Project of the California Department of Education, Adult Education Office Providing Professional Learning to Improve Student Learning. The ultimate goal of CALPRO in providing professional development opportunities for adult educators is to enhance student learning gains and to help adult learners meet their goals as productive workers, family and community members, and lifelong learners.

CASAS is a nonprofit organization that provides assessments of basic skills for youth and adults and curricular tools to target instruction. CASAS is used by federal and state government agencies, business and industry, community colleges, education and training providers, correctional facilities, and technical programs.