Teaching with Technology
You know your subject, and you know how to get your students engaged and focused, but where can you find high-quality lessons that integrate technology in a way that complements what you already do?
The Teaching with Technology tool is designed to help adult education teachers locate lesson plans that can be used as-is or modified for use with your learners. The lesson plans integrate technology tools in a way that engages students, enhances their learning, and extends their learning beyond the class.
There are various ways to search and filter:
By program area and level:

Adult Basic Education (ABE), English as a Second Language (ESL), High School Equivalency Preparation (HSE), Career Technical Education (CTE), Adult Secondary Education (ASE), or Adults with Disabilities (AwD).

By standards, topics, and technology tool(s):

College and Career Readiness Standards (CCRS), lesson plans, and keywords.
Why do we use the Triple E Framework?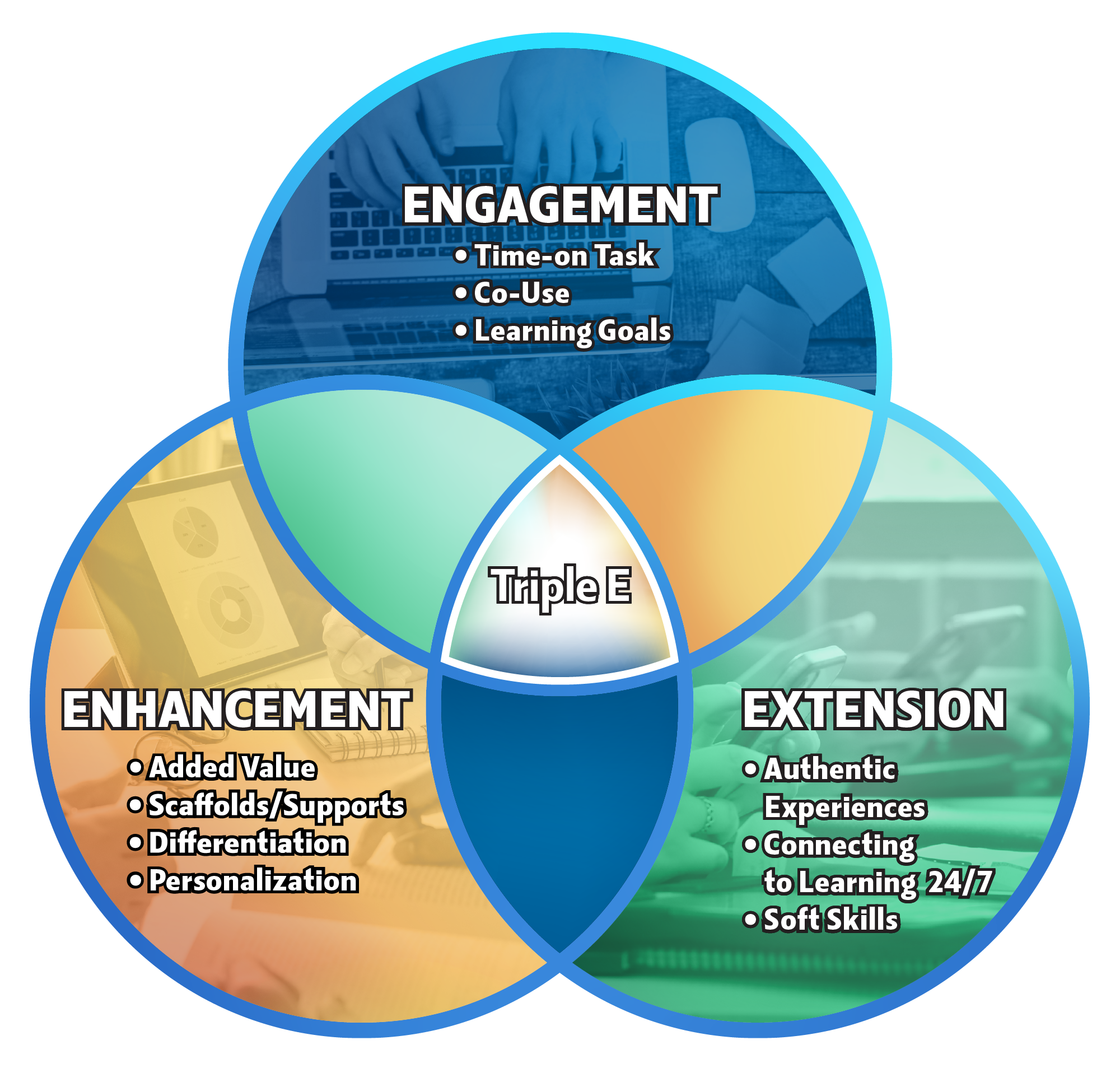 OTAN has adopted the Triple E Framework, developed by Dr. Liz Kolb in 2011. Its focus is on learning first and technology as a means to support instruction. "Triple E" refers to what students do with technology rather than what the instructor does. The three E's are Engagement, Enhancement, and Extension (Kolb, 2017). Triple E is easy to use, focuses on increased student success and has a teacher friendly rubric.
To learn more about the Triple E Framework:
Lesson Planning using WIPPEA
Teaching with Technology entries are now using the WIPPEA model as a guide for effective lesson planning. The acronym WIPPEA represents the first letter of each stage in the lesson planning model: Warm-up, Introduction, Presentation, Practice, Evaluation, Application. This model helps teachers create a smooth instructional flow and scaffold learning in small chunks. Using this model we are able to plan lessons beginning with the end in mind and target instruction both to the lesson objective and the evaluation of mastery of the objective. OTAN has a LESSON PLAN BUILDER that can help you every step of the way to develop your own student-centered lessons.