OTAN Digest - November 2023
Digest #33
November 2023
Message from the Director
The CAEP Summit 2023 has just wrapped up for another year and the anchor held strong! In keeping with this year's theme "Anchoring the State Priorities into Adult Education, OTAN helped anchor the state priority of Technology and Distance Learning at the Summit with 21 presentation offerings including "Tune Up Your Googles", "Using ChatGPT for Teacher Lesson Support", "Tips for Engaging All Learners with Digital Literacy" and creating "Scintillating Slides and Powerful Presentations" with AI. With no doubt, everyone was all abuzz about AI. The technology and distance learning sessions addressed each of the CAEP program areas and offered something for everyone.
One of the highlights for me at the Summit was networking with colleagues from around the state. As I asked about AI, I heard from one attendee that their district had put a hard "NO" on the use of AI. Other attendees and agencies tended to be more curious and hopeful. One individual talked about how developing lessons and differentiated instruction with AI would allow more time for her to work directly with students. Another spoke of the possibilities of AI as a coaching tool. For certain, the future will bring much innovation in this area. If you're interested in learning more or being part of the conversations around AI, consider taking part in the United States Distance Learning Association's (USDLA) week of complimentary webinar sessions focused on how AI is impacting the industry with respect to education and training.
The USDLA is celebrating distance/digital learning during its 16th Edition of National Distance Learning Week, November 6th-10th, with a free, virtual conference. The theme of this year's conference webinars will focus on "How Artificial Intelligence is Redefining Distance Learning in the Year 2023". Everyone is invited to join in on the conversation, all without any cost. There will be two to three sessions per day and each will be recorded for those who can't make it in person. To see the latest schedule, visit https://usdla.org/2023-ndlw/. 
OTAN is also offering training and discussions focused on AI, from our lunch breaks with Jarek Janio, Ph.D. to workshop series addressing AI. Be sure to look for our latest offerings on our Adult Ed Professional Development Calendar or reach out directly to support@otan.us to discuss customized, no cost trainings for your site.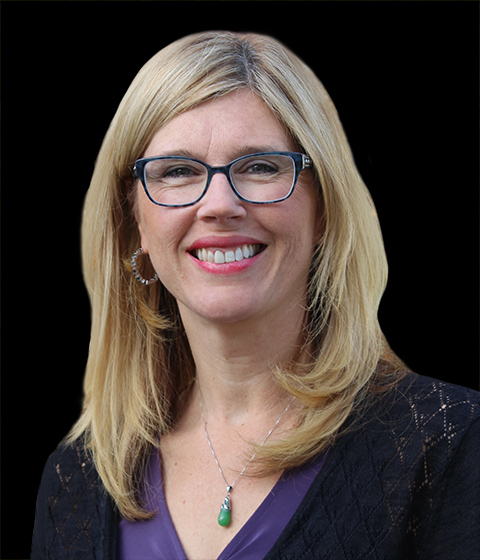 -Renee Collins
Director, Adult Education
OTAN is committed to sharing information about accessibility with the adult education field. On our Accessibility Resources, you will find OTAN-developed resources as well as resources you can use to learn more about accessibility and create your own accessible content.

November
Building Teacher Leaders for Enhanced Technology Integration in Adult Education
by Yecsenia Delgado
We live in a fast-paced digital age, where technology has become an integral part of our daily lives. In education, technology has revolutionized the way we access information and communicate with each other. As adult educators, we have witnessed firsthand the transformative power of technology in enhancing learning experiences in our classrooms. Now more than ever, it is crucial to become leaders who can effectively integrate technology into our teaching practices.
October
Creative Ways to Engage ALL Levels of Online Learners
by Elisia Doonan
This article will go over many ways to engage all levels of online learners. To best serve students with varying invisible and visible disabilities, this article will suggest ways to modify, keep the goal simple, and repeat for clarification.
September
The Importance of Supporting ESL Students in CTE Pathways
by Alisa Takeuchi
English language learners are students who are learning English as a second language (ESL). They come from a variety of backgrounds and cultures, and they may have different levels of English proficiency. Despite these differences, ESL students have the same potential as any other student to succeed in career and technical education (CTE) pathways.
Spotlight On...
OTAN's Rural Coaching Project creates an opportunity to partner adult education agencies in sparsely populated areas with an OTAN coach. The purpose aims to connect technology resources and technical support with rural educators. Every agency has unique digital challenges, partner with a coach who may have an unique insight as to how to resolve the issue. Flyer
OTAN October and November Events
Date/Time
Event
Location
Friday, November 3
08:30 AM - 11:30 AM
Google Slides and Draw ★
Mt. Diablo Adult Education
Friday, November 3
09:00 AM - 10:00 AM
OTAN Tech Talk Nov. '23: Building Teacher Leaders for Enhanced Technology Integration
OTAN Tech Talk
Friday, November 3
12:30 PM - 03:30 PM
Online Content Creation and Delivery ★
East Side Adult Education: Overfelt
Friday, November 3
01:00 PM - 03:00 PM
Tech Tools for Data-Driven Instruction ★
Fresno Adult Education - Inservice Only
Wednesday, November 8
01:00 PM - 02:00 PM
How To Integrate Digital Literacy Skills: A Free Implementation Guide for Educators
OTAN Online Meeting
Thursday, November 9
01:30 PM - 02:30 PM
Getting Started with Canvas for Administrators
OTAN Online Meeting
Thursday, November 9
05:00 PM - 07:00 PM
Promising Practices: Student Engagement through Technology ★
Santa Ana College, Continuing Education - Inservice PD
Thursday, November 9
05:00 PM - 08:00 PM
Using WIPPEA in Adult Education ★
Rowland Adult School
Tuesday, November 14
12:00 PM - 01:00 PM
Canvas Q & A for Administrators and Teachers
Zoom Meeting
Monday, November 27
12:00 PM - 01:00 PM
Artificial Intelligence (AI) Lunch Break
OTAN Workgroup
Thursday, November 30
12:00 PM - 01:00 PM
Canvas Q & A for Administrators and Teachers
Zoom Meeting
Friday, December 1
08:30 AM - 11:30 AM
Canvas: Basics ★
Mt. Diablo Adult Education
Wednesday, December 6
03:00 PM - 06:00 PM
Using Google Workspace to Create Accessible Documents ★
Whittier Adult School
Tuesday, December 12
12:00 PM - 01:00 PM
Canvas Q & A for Administrators and Teachers
Zoom Meeting
OTAN training events are OPEN to Adult Education staff.
★ = CLOSED, In-Service Training
---
Professional Development - Plan Ahead!
Did you know OTAN provides FREE professional development workshops to help Adult Educators integrate technology?
Think about scheduling OTAN Professional Development in the 2023-2024 school year. With a wide variety of technology topics from which to choose, OTAN training staff can provide in-person workshops or presentations at any approved California adult education agency or professional development event, either online or face-to-face with a computer lab or devices connected to the Internet.
All OTAN's workshops are provided at no cost!
Each session is hands-on - everyone will learn new skills related to technology or using technology that they can use in their adult education class or program. And all OTAN online or face-to-face workshops can be tailored to fit the needs of the requesting program. Select the links to see a list of the current online or face-to-face workshops and descriptions. If you don't see a workshop that is exactly what you need, contact OTAN - we'll work together to create a training that's best for you and your staff!
Need more information? Contact OTAN training staff anytime by phone at (916) 228-2580, or by email at support@otan.us.
To view workshops already scheduled, visit the California Adult Education Professional Development Calendar and search for workshops sponsored by OTAN. Don't miss out!