OTAN Digest - July 2023
Digest #29
July 2023
Message from the Director
Summer is the perfect time to reflect, recharge, and plan for the new school year, but sometimes it is challenging to know where to start. I was fortunate to recharge at ISTELive 2023 with almost 18,000 other ed tech professionals from around the world in June. Below, I share some of the inspirational tools that I learned about and am eager to see how they can make your job (and mine!) more efficient and effective as we head into 2023-24.
Kick off your August in-service or first day of class with an interactive and game-show-style activity from Gimkit. By incorporating competition and rewards, Gimkit fosters a sense of excitement and boosts motivation and engagement for participants. Gimkit was developed by a high school student who wanted some agency in how he learned!
AI Tone Writer is another valuable tool that can make your job more efficient. It utilizes artificial intelligence to analyze the tone and language of written content, providing suggestions for improvement. This can help staff craft clear and effective communications, such as emails, announcements, and instructional materials.
Fireflies is a powerful transcription and note-taking tool that can significantly benefit adult education staff. It records and transcribes meetings (Zoom and others) or virtual classes, allowing staff to review and capture important information accurately. By using this tool, staff can focus on facilitating and interacting with students.
Finally, consider finding a podcast that motivates and inspires you! I'm planning to listen to Canvascasters to grow my knowledge of Canvas. Podcasts can help you gain new perspectives, discover innovative techniques, and recharge your motivation and passion for the work you're doing.
Enjoy the rest of your summer! I invite you to share some of your new learning with OTAN by emailing support@otan.us.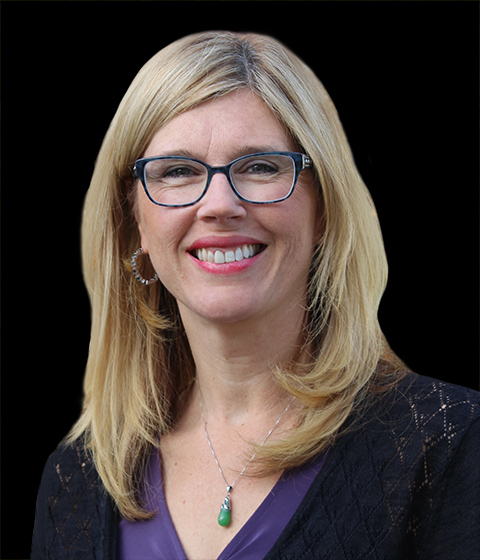 -Renee Collins
Director, Adult Education
OTAN is committed to sharing information about accessibility with the adult education field. On our Accessibility Resources, you will find OTAN-developed resources as well as resources you can use to learn more about accessibility and create your own accessible content.
Web-Based Class Activities
July
Genially Lives Up to Its Name
by Kristi Reyes
How many different technology tools do you use? Are you looking for a way to consolidate your online teaching and learning activities? Genially is a free web tool that combines the functions of tools like PowerPoint and Google Slides or Prezi, Quizziz, Quizlet, Thinglink, Adobe Express, and more. Think Canva but with 1000 templates for more interactive learning activities specifically for education.
June
ChatGPT: Risks, Challenges, and the Future
by Susan Gaer
Many people think that AI (Artificial Intelligence) is new, but translation services, speech recognition, personalized learning with language learning apps, and grammar/spelling checkers are all forms of AI that we have become accustomed to.
May
What's New in Online Civics Education and Citizenship Prep?
by Jennifer Gagliardi
Seven new online civics education and citizenship resources from USCIS, LINCS, and more.
Spotlight On...
Students Succeed Honorees
Congratulations to the students who were awarded certificates as well as those who were nominated!
The following list of students will be awarded certificates and will be featured on the California Adult Ed Students Succeed website as the resources become available.
Lidia Melendez
San Juan Adult Education
Jennifer Mowry
San Juan Adult Education
Ri'Keishia Seward
Highlands Community Charter Technical Schools
Rosa Torres
Antelope Valley Adult School
Celia Zhang
Mt. San Antonio College
Cecilia Delgado
Harbor Occupational Center
Yolanda Reyna
Norwalk-La Mirada Adult School
Jorge Lopez
Norwalk-La Mirada Adult School
Jose Bonilla
Norwalk-La Mirada Adult School
Ester Abelido
Norwalk-La Mirada Adult School
Sira Kone
Berkeley Adult School
Jinhui Wang
MiraCosta Community College
Muska Gharwal
Fremont Adult School
Everette Martinez
Venice Skills Center
Francisco Solano
Salinas Adult School
Maria Norma Trejo
Montebello Community Adult School
Maria Luisa Rosas
Harbor Occupational Center
Francisca Juarez
Huntington Beach Adult School
Manuel Angulo
Garden Grove Adult Education
Sara Basiri
Mt. San Antonio College
Laila Owens
Moreno Valley Community Adult School
Maria Cornellier
Castro Valley Adult & Career Education
Maria Jose Perez
South Bay Adult School
Reem Shabieh
Petaluma Adult School
Siriwan Sadompruek
Petaluma Adult School
Sulamita Cuevas
Elk Grove Adult Career Education
Fabiola Gonzalez
Monterey Adult School
Alonda Schock
San Joaquin Delta College
Mabel Arnold
Harbor Occupational Center
Iris Cruz
Riverside City College
Cinthya Duran
South Bay Adult School
Elisa Takagi
Oxnard Adult School
OTAN July and August Events
OTAN training events are OPEN to Adult Education staff.
★ = CLOSED, In-Service Training
---
Professional Development - Plan Ahead!
Did you know OTAN provides FREE professional development workshops to help Adult Educators integrate technology?
Think about scheduling OTAN Professional Development in the 2023-2024 school year. With a wide variety of technology topics from which to choose, OTAN training staff can provide in-person workshops or presentations at any approved California adult education agency or professional development event, either online or face-to-face with a computer lab or devices connected to the Internet.
All OTAN's workshops are provided at no cost!
Each session is hands-on - everyone will learn new skills related to technology or using technology that they can use in their adult education class or program. And all OTAN online or face-to-face workshops can be tailored to fit the needs of the requesting program. Select the links to see a list of the current online or face-to-face workshops and descriptions. If you don't see a workshop that is exactly what you need, contact OTAN - we'll work together to create a training that's best for you and your staff!
Need more information? Contact OTAN training staff anytime by phone at (916) 228-2580, or by email at support@otan.us.
To view workshops already scheduled, visit the California Adult Education Professional Development Calendar and search for workshops sponsored by OTAN. Don't miss out!