OTAN News
CALIFORNIA EDUCATORS: eAccessibility Course with David Berman
Posted on 10/08/2021
Providing equitable learning experiences is a responsibility all educators face. One step in that direction is to ensure that learning materials are fully accessible for learners with disabilities. David Berman, a world-renowned expert and advisor on accessibility issues and solutions, is offering an online course on Thursday, November 18 for participants to better understand why and how to make learning materials accessible, and OTAN members who work at California agencies have a unique opportunity to take the course at a discounted rate.
First, review the information about the eAccessibility course with David Berman. If you decide to register, please select Half Day Regular class ticket: association discount. Enter OTAN in the Association field that will appear for the discounted rate. See this graphic for more information.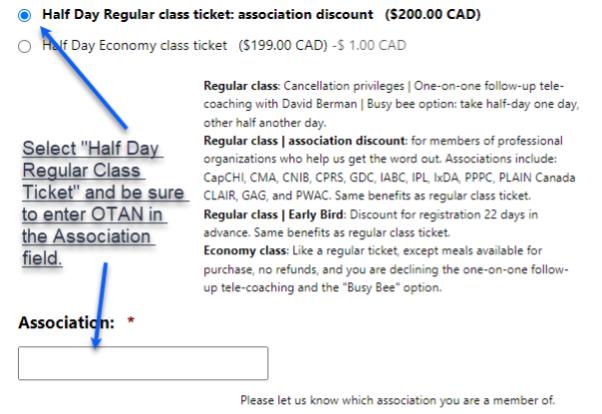 Although the cost is referenced in Canadian dollars, payment will be converted into US Dollars. We anticipate that the payment for the course will be between $150 and $160 per person.
Please consider taking advantage of this opportunity to learn more about accessibility from an expert in the field. And make sure to visit the Accessibility Resources webpage on the OTAN website that we are continually updating with information on a variety of accessibility matters.