Veterans Day
Posted November, 2003, Updated September, 2017
November 11 of each year is designated as a celebration to honor America's veterans for their patriotism, love of country, and willingness to serve and sacrifice for the common good. It is a historically significant date with November 11, 1918, being the day when World War I ended.
History of Veterans Day
U.S. Department of Veterans Affairs
Learn more about the history and the proclamation of this day that honors veterans.
https://www.va.gov/about_va/vahistory.asp
Participate in a Project
Veteran History Project
A unique opportunity and learning experience about Veterans Day is The Veteran History Project of the American Folklife Center at the Library of Congress at http://www.loc.gov/folklife/vets/vets-home.html. The center is collecting and preserving audio- and video-taped oral histories, along with documentary materials such as letters, diaries, maps, photographs, and home movies, of America's war veterans and those who served in support of them. Portions of some of the oral histories are available on the Web site. The site also offers individuals the opportunity to participate in the oral interview process. There is a complete packet of information about joining the project on the Web site. This could be a great class project!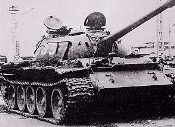 Resources