Search
(within current results)
ASE: High School Equivalency Preparation
63 Results
61.
TV411: Sentence Fragments
Activity Description
Grammar is not a favorite topic for many students. This Web site includes an entertaining video on Sentence Fragments. Watch the video then discuss clauses, independent clauses, and dependent clauses, do a recognition activity in groups/pairs, and do an independent worksheet on finding sentences with dependent and independent clauses.
The site also offers a wide variety of other topics in video format, many with worksheets or other resources to use. See the More Ways section below.
Program Areas
ASE: High School Equivalency Preparation, ABE: Adult Basic Education
Levels
All Levels
More Details
62.
University of Wisconsin: Parade of Games in PowerPoint
Activity Description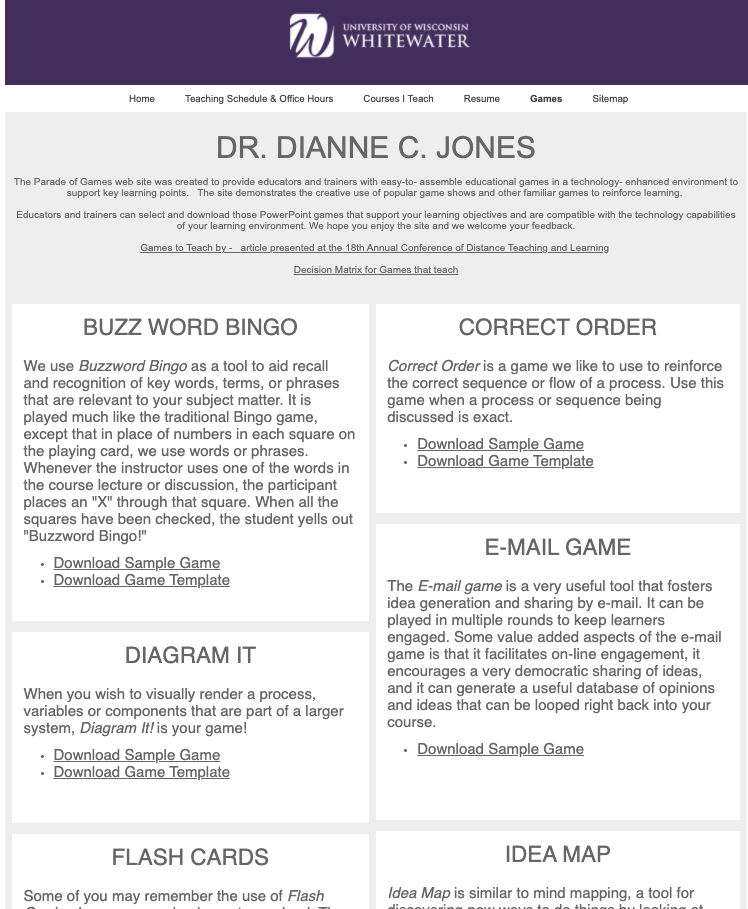 These PowerPoint game templates can be downloaded from the site and customized with vocabulary from your course content. The files include hyperlinks (hot spots that, when selected, go from one slide—such as a question slide—to another slide, such as a correct or incorrect answer slide).
With Word Jumble, learners are given a word taken from topics from the course content. The word is jumbled, and participants must reflect on course content in order to be able to un-jumble the word.
With Flash Cards, learners connect definitions with keywords or concepts. A definition is shown to the learners and they must make the correct association of the definition to the word or concept it defines. The games can be used as team competitions for vocabulary teaching review and reinforcement.
Program Areas
ASE: High School Equivalency Preparation, ASE: High School Diploma, ESL: English as a Second Language
Levels
All Levels
More Details
63.
Watch Know Learn Educational Videos
Activity Description
This is a wiki Web site full of educational videos to use in class or send students to for supplementary learning or use in a distance learning setting. Over 50,000 videos have been found, submitted, and categorized by other teachers. They cover many of the basic academic areas, including basic math, algebra, geometry, science, history, social studies, language, physical education, health, computers and technology, life skills (check writing, budgeting), career paths, exercise, crafts, etc. There is not enough room here to list all of the categories, so you will need to take a look for yourself. We are sure you will find something useful, regardless of your program.
WatchKnowLearn also allows members to add videos they find, so this could be a great organizing tool for you. Many of the videos come from YouTube, but somehow they are viewable at schools that normally block YouTube videos.
Program Areas
ASE: High School Diploma, ASE: High School Equivalency Preparation, ABE: Adult Basic Education
Levels
All Levels
More Details