Curriculum Offers: Learn 360 and Classroom Video on Demand
Learn360
Engage⋅Enrich⋅Excel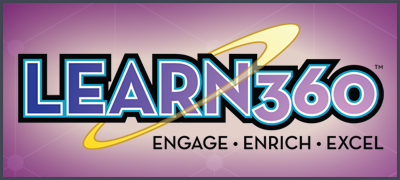 Learn360 is the ultimate streaming multimedia resource for K-12 schools - the complete district solution. Teachers, students, and parents can access more than 191,500 media resources on any Internet-enabled device, anytime, anywhere, and engaging content landing pages make it easy to find the wealth of videos, interactives, printables, audio content, and maps & flags. Plus, Learn360 just keeps getting better with exciting enhancements including easier playlist creation, improved search features, and an improved standards interface.
Learn360's enhanced state-of-the-art platform makes it a powerful tool for flipped classrooms, blended instruction, project-based learning, and 1:1 environments. Its media resources are provided by more than 600 top educational content providers, and that number is continually growing.
Classroom Video
On Demand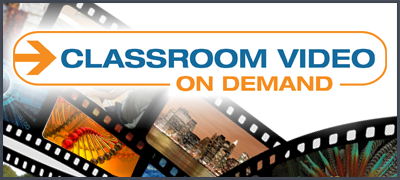 Classroom Video On Demand provides users with the content, tools, speed, and performance that today's online experience demands. Created for secondary schools, this fully responsive and mobile-friendly curriculum-focused video subscription provides unlimited access to thousands of videos for ALL departments.
Classroom Video On Demand's Master Curriculum Video Collection serves the specific needs of students who are preparing for college or the workforce by providing top-quality video across the entire secondary curriculum, including life skills and guidance. This specially curated collection is ideal for middle and high schools that want targeted content, tailored specifically to their level, rather than a collection that pools the entire range of K-12 content into one platform.
---
If you are interested in signing up for an account to access the Learn360 and Classroom Video on Demand content, please fill out the OTAN Learn360 + CVOD Account Request Form. OTAN will help you create an account once the form is complete. There is no cost to create this account. (Note that this offer is only available to adult education agencies and organizations in the state of California.)
Contact OTAN by email: support@otan.us or phone at (916) 228-2580 for more information.