Liquid Syllabus
by Diana Vera-Alba
posted February 2021
Have you been thinking about ways to engage and effectively communicate with your students in your online educational environment? Do you want to use a tool that may humanize your course and focus on your students' needs? Your solution may be to create a Liquid Syllabus. A Liquid Syllabus is an accessible, mobile-responsive, equity-minded website that includes a friendly introduction video and course information written in welcoming, student-centered language.  According to the University of Southern California's Center for Urban Education, "Equity-Mindedness refers to the perspective or mode of thinking exhibited by practitioners who call attention to patterns of inequity in student outcomes." These attributes and characteristics of a Liquid Syllabus can make the difference for your students' mindset from the first day of class as you begin to guide them through the course and build upon mutual goals of success.
Sample Homepage Components
Image 1: Welcome banner with course title and emoji

The Components: Building a Liquid Syllabus
There are a variety of approaches involved in creating your own Liquid Syllabus. Part of the fun is that you can be as creative and interactive as you want. The following guide can be a useful tool for instructors of all levels of technology. The components you use in your Liquid Syllabus should contain the elements required to facilitate a student's success in and accessibility of your course. A Liquid Syllabus is created in an online website with course details such as a welcome banner (Image 1) on the homepage (Images 2 and 3), communication tools, tabs, pages, links, images, and videos. Some major differences between a traditional paper syllabus and a liquid syllabus are the ability to be creative and engaging with real-time updating capabilities in an online environment which can be accessed from multiple devices such as computers, tablets, and smartphones.  Your Liquid Syllabus may include the following components:
A homepage that may include:
A brief "Welcome Video"
How the Course works
Your teaching philosophy
A Learning Pact
How to communicate with the instructor
How to access the course
Tips for Success
Q & A
Emojis
Image 2: "Welcome Video" and "Teaching Philosophy"
My Teaching Philosophy

I believe learning should be meaningful and that the differences each person brings into a course enrich the learning of the group. Each of us learns at a unique rhythm, which is precisely why I love online classes! Unlike a live classroom, asynchronous (delayed) online environments like ours provide you with the luxury of thinking and reflecting before you engage.  They create a seat at the table for everyone.  They also enable us to use the world as our classroom.  I design my courses to showcase and celebrate the diversity of the members of our learning community and to encourage each of you to connect our course to your own life. I love my career as an educator (which truly does NOT feel like a job) and especially teaching you, my students, to be confident, self-motivated individuals. Thank you for registering for my class and I look forward to learning from all of you.
Image 3: Learning Pact
What you can expect from me:
I will provide you with a clear, organized course that is designed to ensure you meet our course outcomes in a meaningful manner.
I will provide a variety of assignments to ensure your learning needs are met.
I will be actively present in your learning.
I will provide a supportive and safe environment for you to share and discuss ideas with your peers.
I will reach out to you when I sense that you need support.
I will treat you with dignity and respect and be flexible to support your individual needs.
I won't be perfect. I am human and will make mistakes at times. I will view mistakes as an opportunity to learn and grow.
Is there anything else you would like to add to this list? If so, you will have the opportunity to make a suggestion in our Orientation module
What I will expect from you:
You strive to be an active participant in this course and strive to meet due dates.
You will maintain an open line of communication with me so I understand how to support you.
You will contact me if you have a concern with meeting a due date.
You strive to regularly contribute to collaborative activities to ensure other members of the community have ample opportunity to read/listen, reflect, and respond to your ideas.
You will treat your peers with dignity and respect.
You will do your best to have patience with technology. There will be problems; expect them. We will get through them together.
You will give yourself grace. Expect to make mistakes. You are human and you are stressed.
Is there anything else you would like to add to this list? If so, you will have the opportunity to make a suggestion in our Orientation module.
Liquid Syllabus pages may include:
Course Essentials (Image 4) such as course description, required textbook(s) and materials, technology requirements.
Course Resources such as the instructor's role, a schedule with weekly agendas (Image 5), calendars, office hours, campus student services, counseling
Grading & Assignments
Policies such as attendance, communication, add/drop deadlines, collaborating with peers, campus & student code of conduct, netiquette, plagiarism policy, etc.
Goals & Student Learning Outcomes
Sample Page Components
Image 4: Page buttons (Liquid Syllabus website links)

Image 5: Weekly agenda

Tools to Create a Liquid Syllabus
One of the most popular website tools used to create a Liquid Syllabus is Google Sites. A major advantage of creating your Liquid Syllabus in a Google Site is the ability to use ready-made templates, layouts, and themes. With a few clicks, you can create a professional looking site that will house your Liquid Syllabus.  The link below provides easy to follow steps to create your own Google Site.
Link: Google Sites help
Website Tools
Once you create your Google Site, the development of your Liquid Syllabus can begin. Below are some applications and tools you can use to add engaging videos and animation to your Liquid Syllabus that will assist you in humanizing your site.
Video Tools
Image 6: Emoji Tools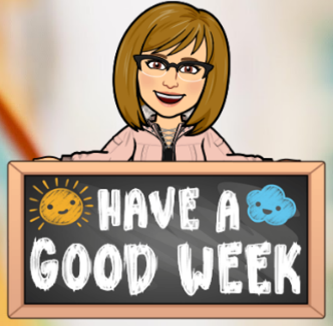 Emoji Tools (Image 6)
Sample Resources - Liquid Syllabi Links
Below are some helpful examples of Liquid Syllabi that include some or all the components previously mentioned.
This is a sampling of what you can do to create your own Liquid Syllabus. Working with your own strengths and imagination, there will be no limits to the creative possibilities of your Liquid Syllabus. By transforming your paper syllabus to a mobile-friendly, organized, and accessible Liquid Syllabus, you will not only create a student-centered path to learning but inspire students to use an engaging and innovative tool that will foster their engagement, provide a welcoming invitation to your course, and build toward academic success.