Previous Webinar Resources
Welcome to the Previous OTAN Webinar Resources page. Here you will find recordings and other resources provided by presenters for webinars in the OTAN COVID-19 series hosted by OTAN and provided by our sister leadership projects CASAS and CALPRO, as well as vendors who have supported both teachers and learners by providing access and resources during this difficult time. The columns in the table show the date of the webinar, the title, a link to the recording of the webinar, as well as resources provided by the presenter. The small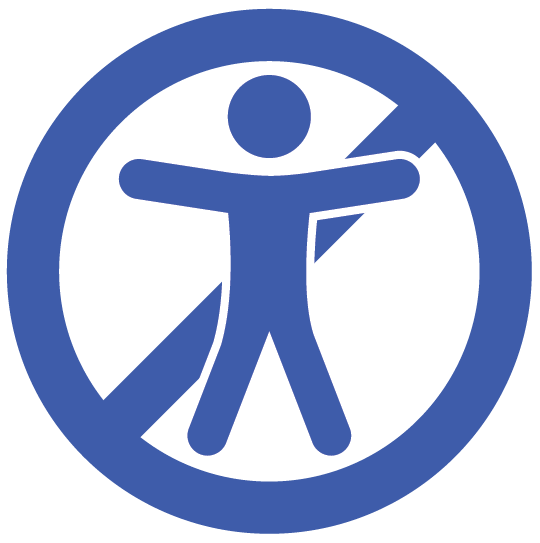 icon next to the link indicates that the link will direct you to the content, but it has not yet passed OTAN's Universal Access Standards. 
In the interest of sharing webinar materials in a timely manner, OTAN is granted at grace period under our contract with the California Department of Education to make each resource fully WCAG 2.1 accessible. Once the content is accessible, the small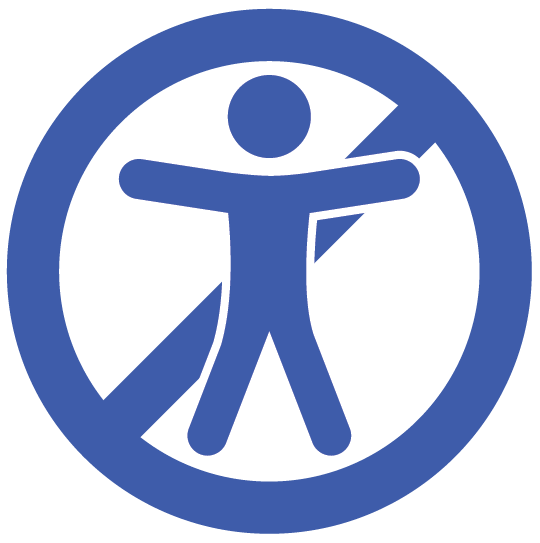 icon will be removed and the link will be changed to direct you to the fully accessible version of the content available on the OTAN website. All accessible webinars and resources will be available as soon as possible.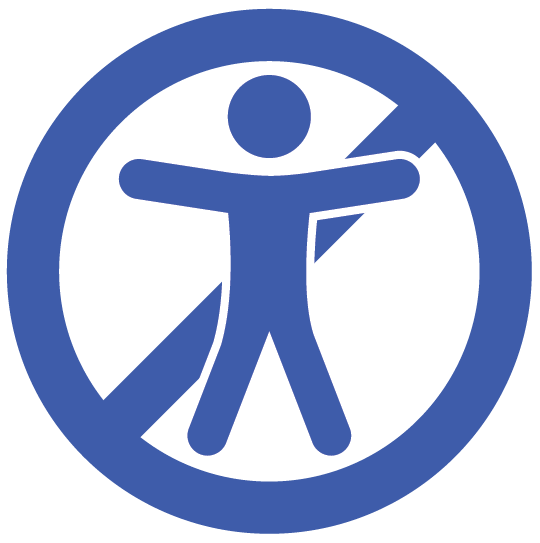 = Has not yet passed OTAN's Universal Access Standards
Date
Previous OTAN Webinars
Videos
Resources
6/21
Symbaloo
presented by Farzana Cassim
 
 
6/14
Windows 10 Tips
presented by Farzana Cassim
 
 
6/11
Engaging Remote Instruction
presented by Kristi Reyes
 
 
6/4
Teaching Vocabulary with Technology
presented by Kristi Reyes
 
 
5/28
Moodle - Putting English to Work
presented by Paul Yung
 
 
5/28
Integrating Google Slides, Zoom, and LMS's
presented by Natalie Paniccia
 
 
5/24
Canvas Commons - Easy as 1, 2, 3!
presented by Francisco Pinedo
 
 
5/20
ClassFlow
presented by Barry Bakin
 
 
5/19
Google Mail and Contacts - Part 2
presented by Alisa Takeuchi
 
 
5/18
Google Classroom for Adult Education - Part 2
presented by Debbie Jensen
OTAN Video
 
5/17
Google Mail and Contacts - Part 1
presented by Alisa Takeuchi
OTAN Video
 
5/14
Editing Video With Screencastify
presented by Audrey Dierdorff
 
 
5/11
Google Classroom for Adult Education - Part 1
presented by Debbie Jensen
 
 
5/10
Remote Assessments Using a Virtual Platform
presented by Alisa Takeuchi
OTAN Video
 
4/30
Triple E Framework
presented by Susan Gaer
OTAN Video
 
4/29
Thinglink: Make Interactive Student Lessons
presented by Susan Gaer
OTAN Video
 
4/28
CK-12: Free Digital Textbooks for Adult Education, Part 3
presented by Debbie Jensen
OTAN Video
 
4/16
Creating and Editing Videos with DaVinci Resolve 17
presented by Paul Yung
OTAN Video
 
4/14
CK-12: Free Digital Textbooks for Adult Education, Part 2
presented by Debbie Jensen
OTAN Video
 
4/09
Insert, Edit, or Create Images Using Google
presented by Melinda Holt
 
 
4/08
Using Wakelet for Remote Instruction: Step-by-Step
presented by Susan Gaer
OTAN Video
 
4/07
CK-12: Free Digital Textbooks for Adult Education, Part 1
presented by Debbie Jensen
OTAN Video
 
3/31
Make It Stick: Vocabulary And Technology Come Together
presented by Kristi Reyes and Susan Gaer
OTAN Video
 
3/25
Easy Projects with Microsoft Office, Part 3
presented by Barry Bakin
 
 
3/18
Easy Projects with Microsoft Office, Part 2
presented by Barry Bakin
OTAN Video
 
3/12
Using Technology to Help Students Set, Monitor, and Achieve Goals
presented by Anthony Burik
OTAN Video
 
3/11
Easy Projects with Microsoft Office, Part 1
presented by Barry Bakin
OTAN Video
 
2/12
Spotlighting Adult Education Thru Social Media
presented by Cynthia Eagleton
OTAN Video
 
2/4
Advanced-Level ESL Moodle Course
presented by Francisca Wentworth
 
 
2/3
Google Account Management and Safety, Part 3
presented by Melinda Holt
 
 
1/29
OERs for Adult Education, Part 2
presented by Penny Pearson
OTAN Video
 
1/27
Google Account Management and Safety, Part 2
presented by Melinda Holt
 
 
1/20
Google Account Management and Safety, Part 1
presented by Melinda Holt
 
 
1/8
100% Online Instruction Doesn't Mean "No PBL!"
presented by Barry Bakin
OTAN Video
 
12/8
A11y - Accessibility: Considerations for Adult Education Teachers
presented by Penny Pearson
OTAN Video
 
12/3
Microsoft Office, Part 3: Forms
presented by Barry Bakin
OTAN Video
 
12/1
Zoom Meet Teams! Using Different Online Meeting Platforms
presented by Farzana Cassim
 OTAN Video
 
11/19
Easy Projects for Microsoft, Part 2: PowerPoint and Excel
presented by Barry Bakin
 OTAN Video
 
11/13
Creating and Sharing YouTube Playlists
presented by Jennifer Gagliardi
 
 
11/10
Microsoft Office, Part 3: OneNote
presented by Farzana Cassim
 OTAN Video
 
11/5
Easy Projects for Microsoft, Part 1: Word and PowerPoint
presented by Barry Bakin
 
 
11/5
Microsoft Office, Part 2: Outlook
presented by Farzana Cassim
 OTAN Video
 
11/3
Microsoft Office, Part 1: OneDrive
presented by Farzana Cassim
 
 
10/30
OERs for Adult Education
presented by Penny Pearson
 
 
10/16
Using Wakelet for Remote Instruction
presented by Susan Gaer
 
 
10/9
Voice, Video, and Vectors in Google Slides
presented by Melinda Holt
 
 
10/6
Advanced-Level ESL Moodle Course
presented by Francisca Wentworth
 
PowerPoint Presentation
9/30
Bitmoji Classroom Series, Part 3
presented by Alisa Takeuchi
 
Google Slides Presentation
9/28
Bitmoji Classroom Series, Part 2
presented by Alisa Takeuchi
 
Google Slides Presentation
9/25
Using Technology for Student Outreach - Tech Flips and Flops
presented by Jaemi Nash and Aimee Jasa
 
 
9/24
Recording Distance Learning in TOPSPro Enterprise
presented by CASAS
 
PowerPoint Presentation
9/21
Bitmoji Classroom Series, Part 1
presented by Alisa Takeuchi
 
Google Slides Presentation
9/18
Supporting Adult School Success Using Tech-Focused PD
presented by Jaemi Nash, Paula Berry, and Francisco Pinedo
 
PowerPoint Presentation
9/15
ISTE's Free Online Class: SkillRise!
presented by Joey Lehrman
 
Google Slides Presentation
9/11
OTAN Tech Talk: Liquid Syllabus
presented by Diana Vera-Alba
 
PowerPoint Presentation
9/10
Increasing Measurable Skill Gains through Distance Learning
presented by CALPRO, CASAS, and OTAN
 
PowerPoint Presentation
9/4
10 Interactive Activities for Live Online Classes
presented by Ryan Detwiler
 
Google Slides Presentation
9/3
Fall 2020: Considerations When Implementing Distance Learning
presented by Jay Wright, Janice Fera, CASAS
 
PowerPoint Presentation
8/25
Google Sites: Building 1, 2, 3, Part 3
presented by Melinda Holt
 
 
8/18
Google Sites: Building 1, 2, 3, Part 2
presented by Melinda Holt
 
 
8/11
Google Sites: Building 1, 2, 3, Part 1
presented by Melinda Holt
 
 
8/4
Teaching Digital Literacy Standards with an App
presented by Drew Robinson and Vinod Lobo
 
PowerPoint Presentation (192Mb)
7/29
Tech Tools for Assessment, Part 3
presented by Anthony Burik
 
7/22
Tech Tools for Assessment, Part 2
presented by Anthony Burik
 
7/21
Google Slides and Draw, Part 3
presented by Melinda Holt
OTAN Video
 
7/17
Teaching with Free Online Tech Tools
presented by Diana Vera-Alba
 
7/16
Google Forms, Part 3
presented by Monica Espinoza
OTAN Video
Google Slides Presentation
7/15
Tech Tools for Assessment, Part 1
presented by Anthony Burik
 
7/13
Using YouTube in Adult Education, Part 4
presented by Jennifer Gagliardi
 
SharePoint Presentation
7/13
Google Slides and Draw, Part 2
presented by Melinda Holt
OTAN Video
 
7/10
What is Andragogy in Adult Education?
presented by Jennifer West
OTAN Video
PDF Document
7/9
Google Forms, Part 2
presented by Monica Espinoza
OTAN Video
Google Sites Link
7/7
Using YouTube in Adult Education, Part 3
presented by Alisa Takeuchi
OTAN Video
Google Slides Presentation
7/7
Google Slides and Draw, Part 1
presented by Melinda Holt
OTAN Video
 
7/2
Google Forms
presented by Monica Espinoza
OTAN Video
6/30
Using YouTube in Adult Education, Part 2
presented by Alisa Takeuchi
 
Google Slides Presentation
6/30
Google Docs
presented by Melinda Holt
 
 
6/29
Project Based Online Learning
presented by Martha Clayton
 
 
6/26
What Is It Like to be Part of DLAC?
presented by OTAN Staff
 
 
6/26
Canva! Easy and Free Web-based Graphic Design
presented by Marci England
 
Canva! Presentation
6/25
Using YouTube in Adult Education
presented by Alisa Takeuchi
 
PowerPoint Presentation
6/25
Google Sites: Building 1, 2, 3
presented by Trish Jetson
 
PowerPoint Presentation
6/24
Screencastify Part 4
presented by Alisa Takeuchi
OTAN Video
Google Slides Presentation
6/23

Google Docs (Google Series) Part 3


presented by Melinda Holt
OTAN Video
 
6/19
What Is It Like to be Part of DLAC?
presented by OTAN Staff
 
 
6/16
Evidence-based Reading Instruction with EdTech
presented by Jeff Goumas
OTAN Video
Wakelet Resources
6/16
Google Docs (Google Series) Part 2
presented by Melinda Holt
OTAN Video
 
6/15
OTAN Field Support - What's Next?
presented by OTAN Staff
 
 
6/12
ePortfolio: A Powerful Tool for AE Students and Teachers
presented by Jerry Yamashita
 
PowerPoint Presentation
6/11
Let's Get Gritty
presented by Cash Clifton
OTAN Video
6/9
Building Online Strategies Today AND Tomorrow
presented by Jeff Goumas
OTAN Video
Google Slides Presentation
6/9
Google Docs (Google Series)
presented by Melinda Holt
OTAN Video
Google Slides Presentation
6/4
Understanding Digital Equity, Inclusion, and Literacy
presented by Anthony Burik
OTAN Video
6/2
OER to Enhance Adult Learning
presented by Penny Pearson
OTAN Video
PowerPoint Presentation
5/28
Learning Upgrade's Remote Learning Action Plan
presented by Drew Robinson and Vinod Lobo
 
 
5/28
Google Drive and Docs
presented by Melinda Holt
 
 
5/27
Student Success Online with 21Things4Students
presented by Debbie Jensen
 
SharePoint Presentation
5/26
Digital Resources for Beginning ESL Students v2.0
presented by Alisa Takeuchi
 
Google Slides Presentation
5/22
ISTE's SkillRise: Upskill with Edtech
presented by Joey Lehrman
OTAN Video
Google Slides Presentation
5/21
Microsoft Word Online
presented by Farzana Cassim
OTAN Video
PowerPoint Presentation
5/19
Quizlet in the Online Classroom
presented by Barry Bakin
YouTube Video
PowerPoint Presentation
5/19
More on Google Forms
presented by Melinda Holt
 
 
5/18
Screencastify - Part 3
presented by Alisa Takeuchi
OTAN Video
PowerPoint Presentation
5/14
Using Remind to Safely Communicate With Students
presented by Barry Baskin
OTAN Video
PowerPoint Presentation
5/13

Guiding Student Progress from a Distance


presented by Debi Faucette
OTAN Video
PDF Document
5/12
Preparing Adults for the Workplace
presented by Robin Morgan
OTAN Video
PowerPoint Presentation
5/12
Google Sheets (Google Series)
presented by Melinda Holt
OTAN Video
 
5/11
Reaching Remote Learners (RACHEL)
presented by Frank Martin
OTAN Video
PowerPoint Presentation
5/8
CommonLit: A Free Online Literacy Program for All
presented by Rob Fleisher
OTAN Video
(No Slides. Live Presentation)
5/8
Best Practices for High-Quality Online Instruction
presented by Kristi Reyes
OTAN Video
Google Slides Presentation
5/7
Flex Your Digital Muscles!
presented by Corina Kasior and Kyle Boysen
OTAN Video
PowerPoint Presentation
5/6
HiSET Best Practices: COVID-19 & Closures
presented by Adam Springwater
 
PDF Document
5/5
Distance Learning Considerations: Part II – Local Assessment Policy (CASAS)
OTAN Video
PowerPoint Presentation
5/5
Google Slides and Draw (Google Series)
presented by Melinda Holt
OTAN Video
 
5/4
Remote CASAS Pre and Post Testing
presented by CDE and CASAS
OTAN Video
PowerPoint Presentation
5/1
Google Voice: Stay Connected and Stay Private
presented by Katrina Tamura
OTAN Video
Buncee Presentation
4/30
COAAPs and Citizenship in a Remote Environment
presented by CDE and CASAS
OTAN Video
PowerPoint Presentation
4/29
Using Google Meet and Zoom to Gamify Remote Classes
presented by Roz Tolliver
OTAN Video
(No Slides. Live Presentation)
4/28
Applied Digital Skills with Google - Virtual Bootcamp
presented by Melinda Holt and Nell Eckersley
OTAN Video
Google Slides Presentation
4/27
Creating a Learning Module in Canvas
presented by Kristi Reyes
OTAN Video
Google Slides Presentation
4/24
Buncee for the Remote Classroom
presented by Katrina Tamura
OTAN Video
Buncee Presentation
4/23
Screencastify for Beginners Part 2
presented by Alisa Takeuchi
OTAN Video
PowerPoint Presentation
4/23
ReadTheory - Getting Started
presented by Sean Mournighan
 
4/22
Screencastify for Beginners Part 1
presented by Alisa Takeuchi
OTAN Video
Google Slides Presentation
4/21
Considerations When Implementing Distance Learning
presented by CASAS
OTAN Video
PowerPoint Presentation
4/21
Easy Microsoft Apps Projects for Language Practice, Part 2
presented by Barry Bakin
OTAN Video
PowerPoint Presentation
4/20
Northstar: Assess, Curricula, and Online Learning
presented by Theresa Sladek
OTAN Video
4/20
Strategies for Delivering Distance Learning Virtually
presented by CASAS and OTAN
YouTube Video
SharePoint Presentation
4/17
Discover - or Rediscover - Padlet
presented by Kristi Reyes
OTAN Video
Google Slides Presentation
4/17
Distance Learning with Putting English to Work in Moodle
presented by Paul Yung
OTAN Video
4/16
Gamify Your Classroom with Online Tools
presented by Susan Gaer
OTAN Video
Google Slides Presentation
4/16
Recording Distance Learning in TOPSpro Enterprise
presented by Janice Fera and Jay Wright (CASAS)
 
 
4/15
Introduction to Google Forms and Quizzes
presented by Melinda Holt and Farzana Cassim
OTAN Video
Google Slides Presentation
4/15
Remote Learning Templates
presented by Stacey Campo
OTAN Video
Google Slides Presentation
4/14
Using Zoom as a Distance Learning Tool
presented by Francisco Pinedo
OTAN Video
SharePoint Presentation
4/14
USA Learns: Free Online ESL and Citizenship Courses
presented by Andrea Willis
OTAN Video
SharePoint Presentation
4/13
Boost Online Class Engagement with HippoCampus
presented by Dani Pedrotti and Beth Pickett
OTAN Video
Google Slides Presentation
4/13
Teaching with YouTube
presented by Jennifer Gagliardi
OTAN Video
SharePoint Presentation
4/10
Creating Easy Teaching Videos Using Microsoft PowerPoint
presented by Yecsenia Delgado
 
PDF Document
4/10
Effective Cell Phone Usage in the Classroom
presented by Kevin Jordan
OTAN Video
Google Slides Presentation
4/9
Introduction to Moodle, Part 2
presented by Anthony Burik
OTAN Video
PowerPoint Presentation
4/9
Considerations When Implementing Distance Learning
presented by Jay Wright and Janice Fera (CASAS)
YouTube Video
4/8
Resources for Online Citizenship Classes
presented by Jennifer Gagliardi
OTAN Video
PowerPoint Presentation
4/8
Introduction to Moodle, Part 1
presented by Anthony Burik
OTAN Video
PowerPoint Presentation
4/7
Strategies for Delivering DL Virtually
presented by CASAS and OTAN
OTAN Video
PowerPoint Presentation
4/7
Digital Resources for Beginning ESL Students
presented by Alisa Takeuchi
OTAN Video
PowerPoint Presentation
4/6
Google Classroom for Adult Education, Part 2
presented by Melinda Holt and Debbie Jensen
OTAN Video
PowerPoint Presentation
4/6
Math Resources in Minutes! Introducing Skillbox
presented by Jeff Goumas
 
Google Slides Presentation
4/3
Google Classroom for Adult Education, Part 1
presented by Melinda Holt and Debbie Jensen
OTAN Video
Google Slides Presentation
4/2
Recording Distance Learning Using TOPSpro Enterprise
presented by Janice Fera and Jay Wright (CASAS)
OTAN Video
4/1
Student Engagement in Online Learning
presented by Yescenia Delgado
OTAN Video
PDF Document
4/1
Using Padlet to Engage Online Learners
presented by Monica Espinoza
OTAN Video
Google Slides Presentation
3/31
Considerations When Implementing Distance Learning
presented by Jay Wright and Janice Fera (CASAS)
YouTube Video
3/31
Easy Microsoft Apps Projects for Language Practice, Part 1
presented by Barry Bakin
OTAN Video
PowerPoint Presentation
3/30
Best Practices for Teaching Online
presented by Yescenia Delgado
OTAN Video
PDF Document
3/27
Teaching Vocabulary With Technology
presented by Kristi Reyes
OTAN Video
Google Slides Presentation
3/26
The CK-12 Platform for Adult Learners
presented by Carl Haley
OTAN Video
PowerPoint Presentation
3/26
Considerations When Implementing Distance Learning
presented by Jay Wright and Janice Fera (CASAS)
OTAN Video
 
3/25
Increasing Equity in Online Learning
presented by Sudie Whalen (CALPRO)
OTAN Video
 PDF Document
3/24
Moving Your Class Online
presented by Stephanie Thomas
OTAN Video
3/24
Google Sites - Connect to Students Online
presented by Melinda Holt
YouTube Video
3/20
Tips and Tricks for Teaching Beginning Level English Language Learners Remotely
presented by Susan Gaer
OTAN Video
Google Slides
3/19
Tips and Tools for Teaching Online
presented by Diana Vera-Alba
OTAN Video
3/17
Stay Connected to Students Online
presented by Melinda Holt
YouTube Video
Webinar Slides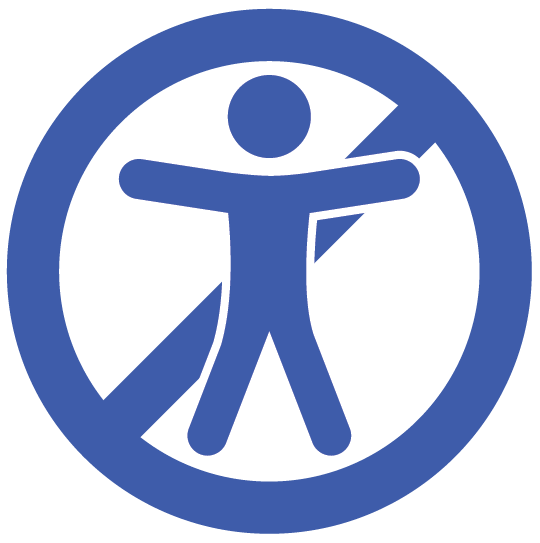 = Has not yet passed OTAN's Universal Access Standards
Webinar Table Index
21Things4Students
Administrators
ABE/ASE
Andragogy
Assessment
Bitmoji
Buncee
Canva
Canvas
CASAS
Cell phones
Citizenship
CommonLit
CK-12
Digital Literacy
Equity
ePortfolio
ESL
Gamification tools
GED
Google
HippoCampus
HiSET
Learning Upgrade
Math
Microsoft
Moodle
Northstar
OER
Padlet
Putting English to Work
Professional Development
Project Based Learning
ProLiteracy
Quizlet
Quizizz
RACHEL
Remind
Reading
ReadTheory
Screencastify
Skillbox
SkillRise
USA Learns
Vocabulary
Working offline
Working online
Workplace
YouTube
Zoom