OTAN News
The TDLS 2023 Conference Schedule Is Now Live!
Posted on 02/22/2023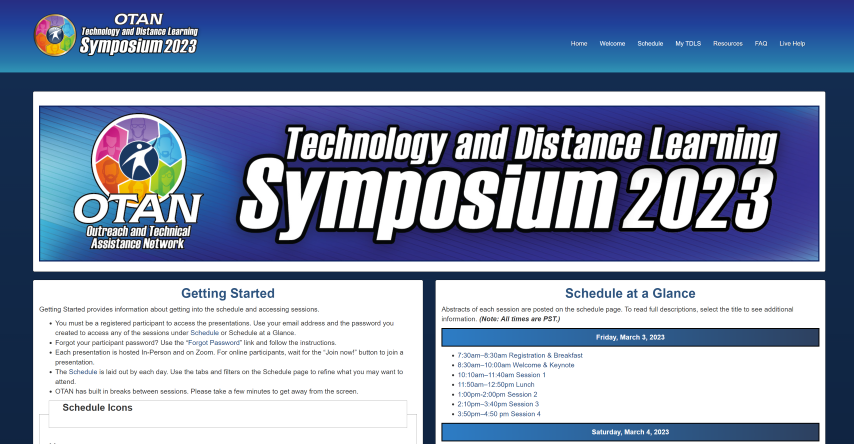 The Conference page for TDLS 2023 is now available and includes the schedule of each day's sessions.
To access the Conference page, click on the new Conference! menu item in the navigation menu.
With 89 presentations across 14 sessions in 14 rooms, there is something for everyone.
Along with presentations, there are collaborative paneled discussions featuring some of the following topics:
Canvas Collaboration: What is going on at your agency?
Ask an OTAN Subject Matter Expert
Lessons from the Pandemic: Digital Navigators to the Rescue
Improving Outcomes through Mentorship and Collaboration
Improving Transitions and Co-enrollment between K-12 and Community College
Have you heard about the TDLS Tech Slam?
Facilitated by OTAN's Melinda Holt, the Tech Slam is a fast-paced session to watch or share educational technology tips with your colleagues. Get ready to share web sites that rock the educational world, browser extensions that enhance teaching or learning, search terms that magically find materials to use in class, or a new gadget or widget. A sharing sign will be started just before the session and continues throughout. Learn on the fly but do not be shy!
There is still time to register for TDLS 2023! - TDLS 2023 Registration
Please Note: Registration for online attendance will remain open through TDLS.
Registration for In-Person attendance ends Friday, Feb 24th!