OTAN News
Our office will be closed on Friday, November 11th, in observance of Veterans Day
Posted on 11/11/2022
Happy Veterans Day from OTAN!
Our office will be closed on Friday November 11th in observance of Veterans Day.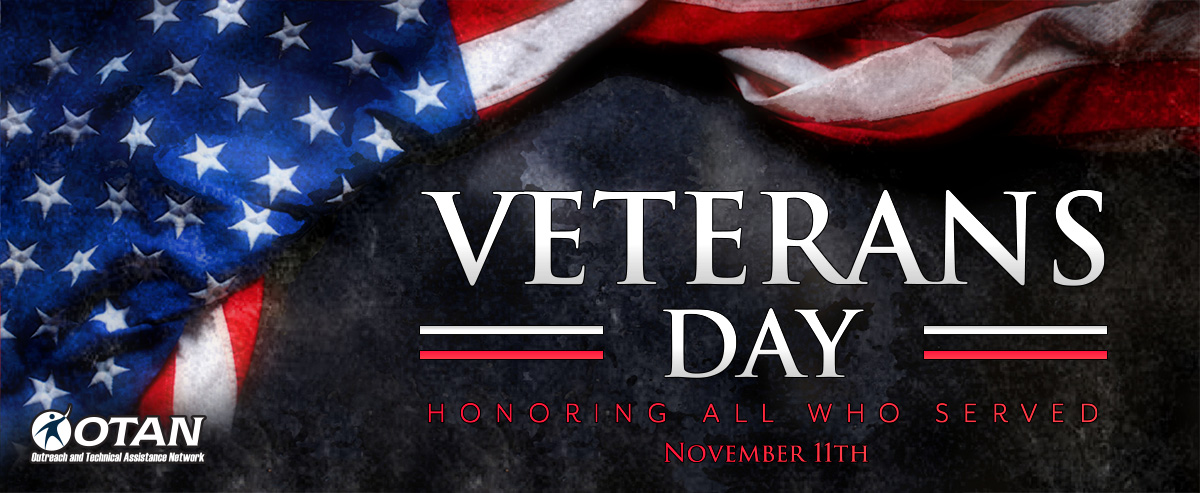 In the meantime, take a look at our Upcoming Activities for Adult Educators - Week of 11/14.
---
On Friday, November 11th, 2022, Veterans Day will be recognized as a day to honor those who have served in all U.S. wars. In contrast to Memorial Day where we remember all who died in battle.
Why Do We Commemorate Veterans Day?
The universal recognition of the end of World War I in 1918. The day was first called Armistice Day. On the 11th hour of the 11th day of the 11th month in 1918 when the armistice was signed, over 20 million people (about the population of New York) had lost their lives. To the members of the British Commonwealth, it is Remembrance Day and is often symbolized by the red poppy immortalized in the poem, "In Flanders Fields." These poppies bloomed across some of the worst battlefields of Flanders in World War I, their brilliant red color an appropriate symbol for the blood spilled in the war. It is often celebrated with red poppies.
It was said poppies were one of the first flowers to grow after a battle. The freshly turned mud and ground were extremely good for the plants. It is said Colonel John McCrea wrote In Flanders Fields while looking over the grave of a close friend between waves of wounded. He originally planned to throw it away. See link to poem and YouTube video an official song.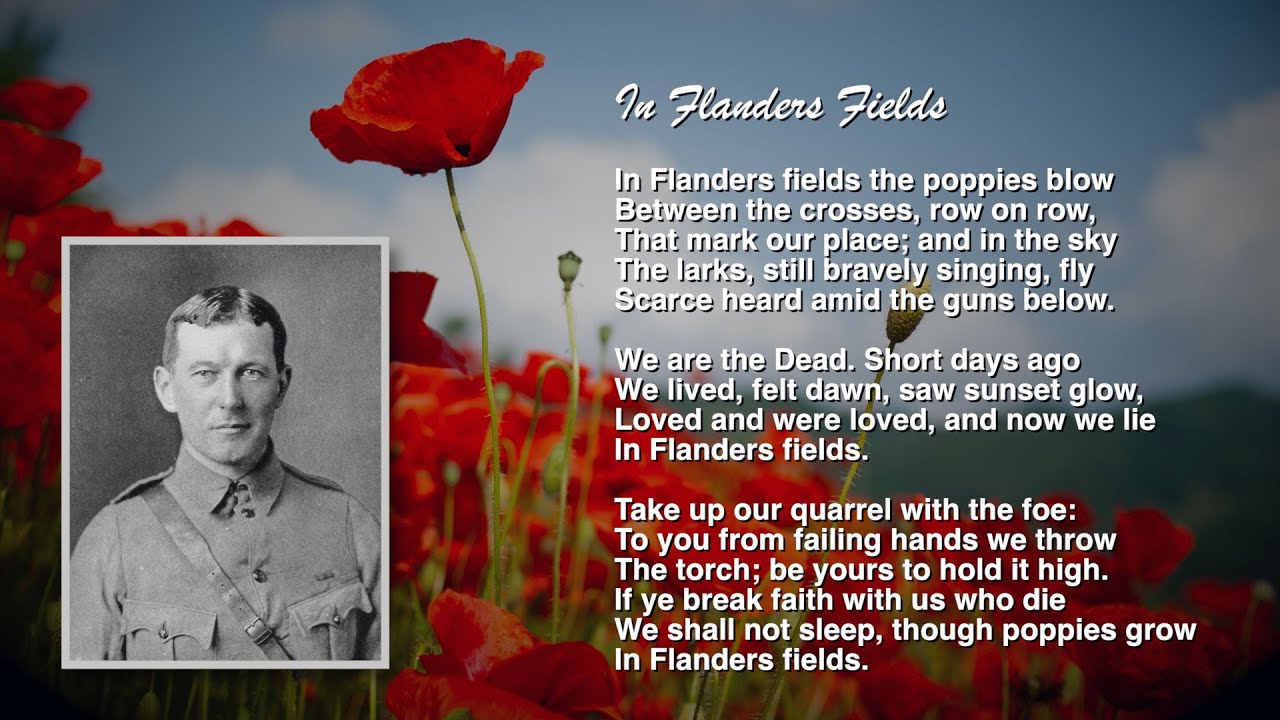 Image from VFW Post 367

Iconic Veterans Day Statistic Infographic from Venngage