OTAN News
CDCR to Deploy 30,000 Devices in Coming Years
Posted on 09/28/2022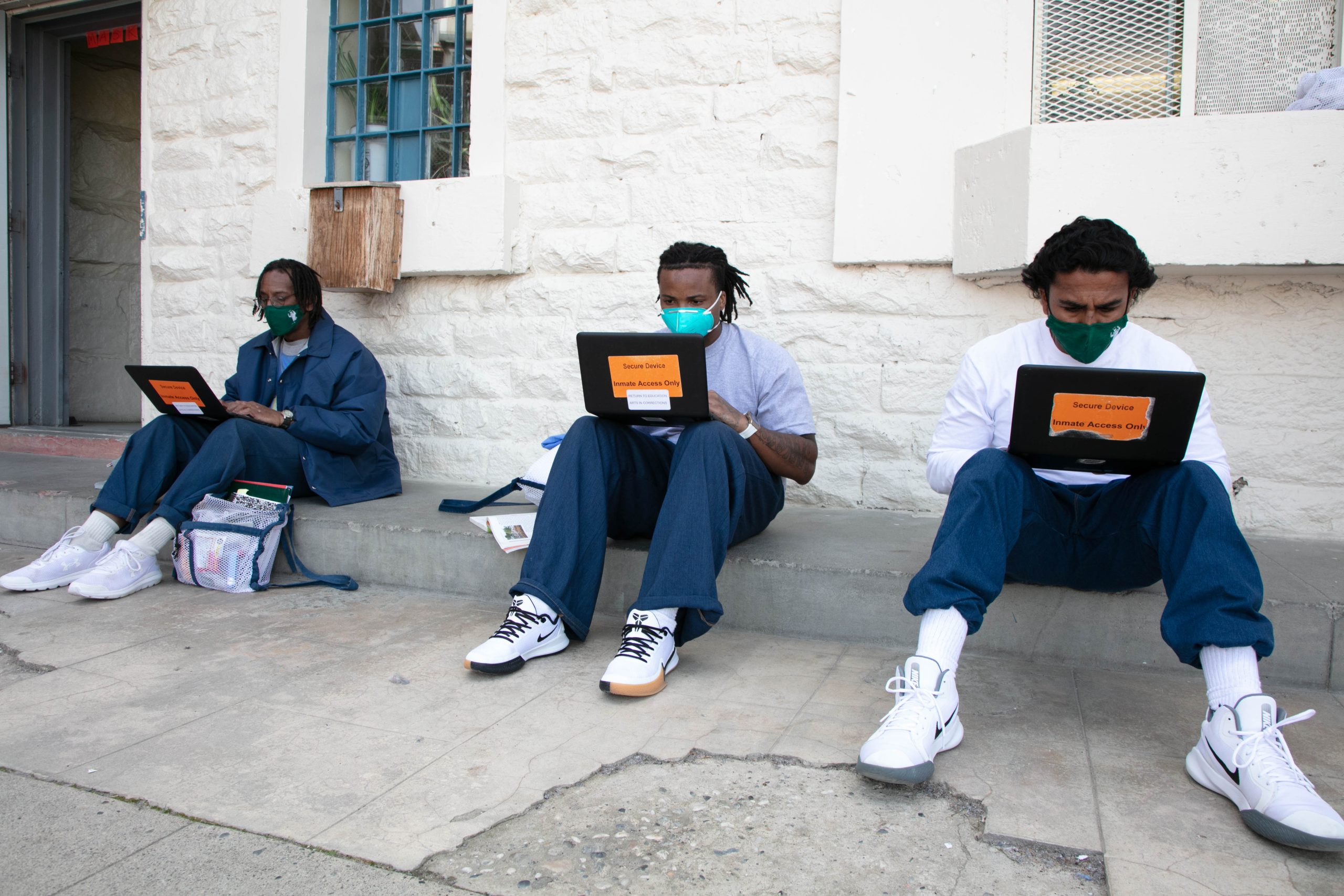 Image from California Department of Corrections and Rehabilitation
As technology affects nearly every part of our daily lives, it is also changing what rehabilitation looks like in state prisons. The California Department of Corrections and Rehabilitation (CDCR) is rolling out about 30,000 secure laptops to incarcerated students attending face-to-face college programs. 'The laptops are a godsend,' enthused Professor David Zuckerman, who leads the Transforming Outcomes Project (TOPS) at Sacramento State University. TOPS runs a face-to-face college program at Folsom State Prison.
Laptops contain standard Microsoft Office applications, a link to the Division of Rehabilitative Programs (DRP) Learning Network, and pre-loaded approved bookmarks. This gives access to Internet sites which are approved by academic instructors as appropriate to class research.
CDCR received $23.2 million in General Funding in Fiscal Year 2021-22 to deploy the laptops and build out infrastructure to support the expanded student network. The goal is to make laptops available in all educational classrooms, giving every student access to a computer. While the rollout begins with college programs, Adult Basic Education and Career Technical Education courses will also be included.
Sylvia Dumalig, Chief of Offender and Family Solutions (EIS), said the project opens a door to a new world for participants.
'This initiative provides incarcerated citizens with opportunities to learn technologies being used in our daily lives, including in schools,' Dumalig said. 'This will prepare them for employment, furthering their education when they are released.'
Full Article: CDCR to Deploy 30,000 Devices in Coming Years