OTAN News
Back-to-School Series: OTAN Teaching Tools and Resources
Posted on 09/22/2022
This is the third in a series of news items that will provide information about essential features of OTAN for you to know as you and your colleagues begin the new school year.
OTAN has a number of teaching tools and resources that teachers can utilize in their instruction. Here are some resources that you should consider throughout the school year (and click on the Resources menu at the top of the OTAN website to access):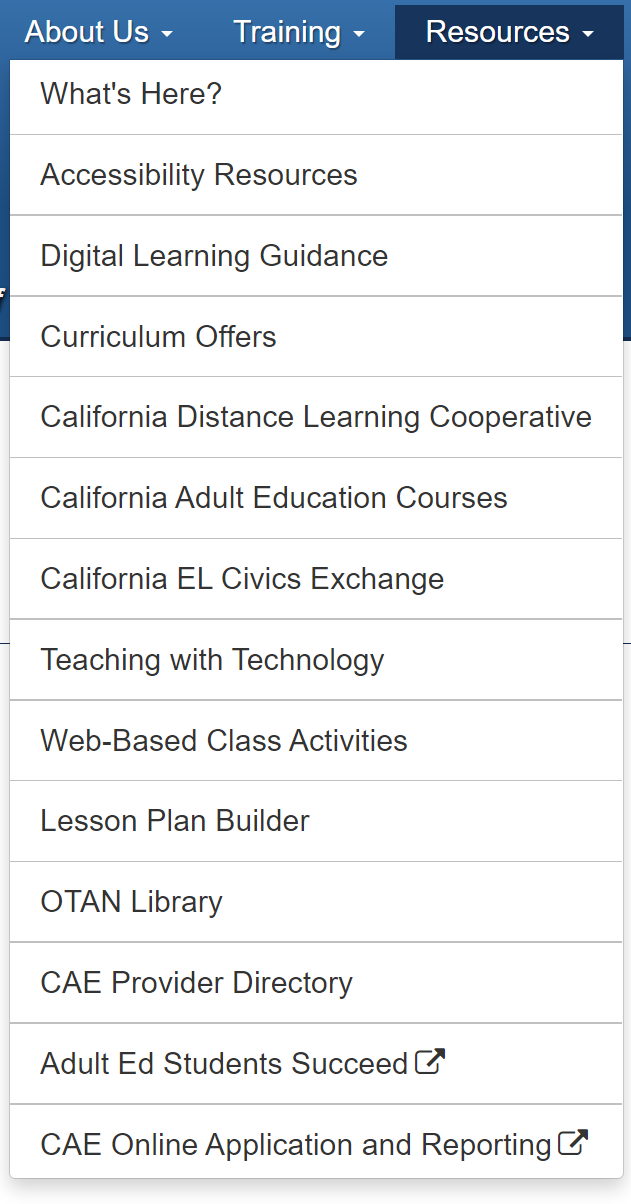 Please let us know if you have any questions about these teaching tools and resources. We look forward to providing you with additional resources throughout the school year!
Coming Up Next: Information on OTAN News Items and Social Media