OTAN News
Open Educational Resources at EdTech Books
Posted on 12/08/2021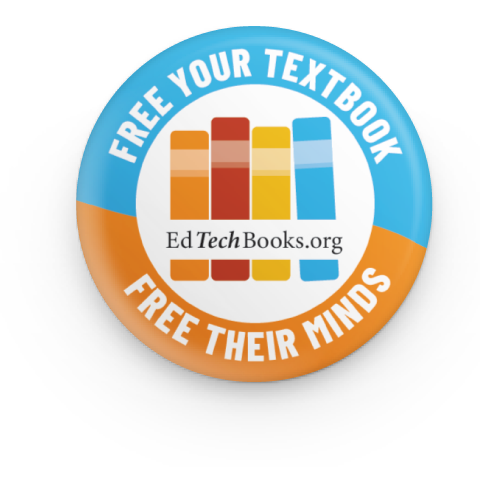 One of the challenges that educators face in their classrooms is finding good quality online content for teaching and learning at a reasonable price (if there is a cost). One solution is looking for open educational resources, also known as OER. OER have been around for a number of years, but many educators are not familiar with them, or if they are, they do not always consider OER as a viable option. OER sometimes have the reputation of being less academic and professional than content you might find from a more well-known publisher. Those who are passionate about OER, however, would argue that the quality of materials has increased dramatically over the years and there are true benefits for teachers and students, including educational and financial, when selecting OER for classroom use.
EdTech Books is an OER website maintained by Royce Kimmons at Brigham Young University. According to Professor Kimmons and his team, "We have created this site and provided all of our content freely, because knowledge should be free, and educational technology should lead the way," and "Our goal is nothing less than providing the best open textbook publishing platform and author experience on the web!" OER on the EdTech Books website are freely available, designed with a mobile-first (rather than web-based) mindset, tested for usability, and approved via peer review or editorial review processes.
To get started, visit the home page, or consider reviewing the Browse Books by Keyword option to see the topic areas in which the content is organized. And consider other OER sites when selecting content to use in the classroom or your practice!