OTAN News
New Observation Tool Available to Evaluate Remote Instruction
Posted on 09/01/2021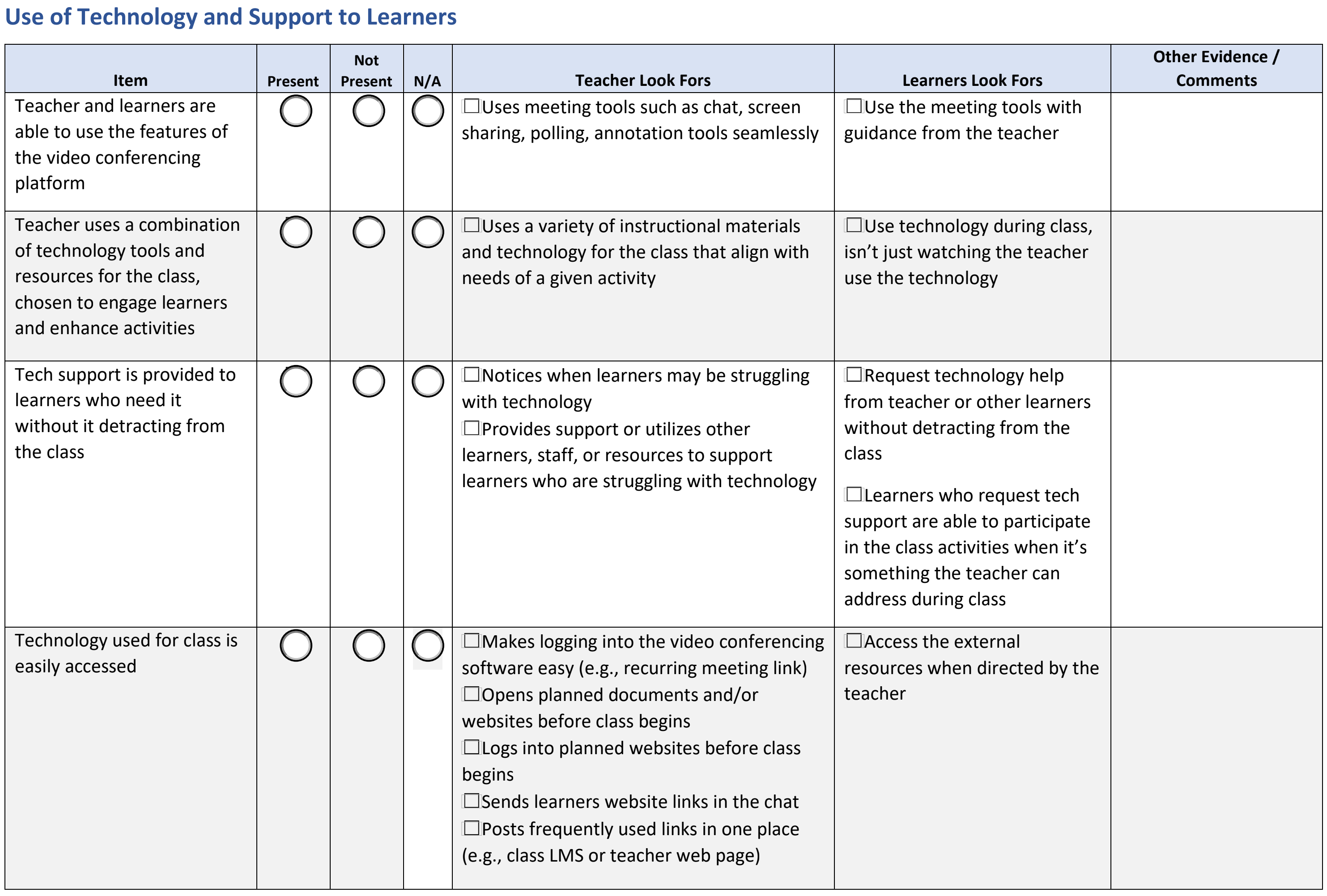 Now that adult educators have been working remotely with students for over a year, we want to make sure that the instruction provided electronically is as good as how it is provided in a face-to-face setting. We have many tools to evaluate teaching in the classroom, but very few for remote instruction. Our partner organization World Ed recently released a Remote Instruction Observation Tool with an accompanying guide to help teachers and administrators determine the effectiveness of online instruction, identify professional development needs, and identify areas for program improvement.
The observation tool is divided into four domains that can be evaluated: Lesson Planning and Delivery, Assessing Understanding and Adjusting Instruction Accordingly, Communication, and Use of Technology and Support to Learners. Within each domain, there are a number of teacher and learner "look fors" that help the evaluator gather evidence to share with the teacher about the effectiveness of the remote instruction. There is more information about the observation tool in the World Ed article Remote Instruction Observation Tool, including links to the form and guide at the very end of the article.
World Ed is planning on providing future webinars to further explain the tool and work on refining it based on feedback from around the country. As OTAN learns about those webinars, we will share the information with the field.