OTAN News
Getting Adult Educators Excited About Using Technology
Posted on 04/29/2021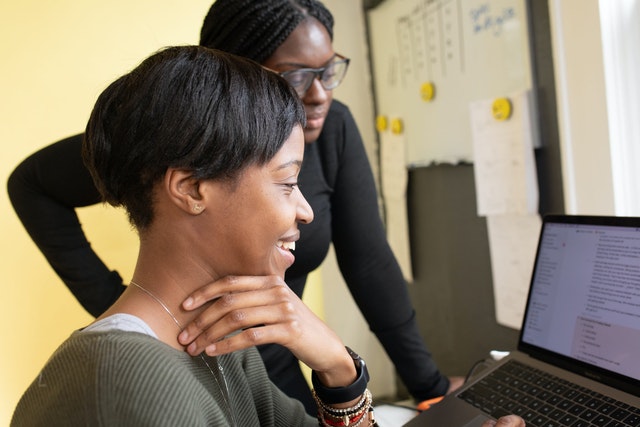 For many educators, closing adult schools in March 2020 was a shock to the system when they were asked to suddenly move their instruction out of the physical classroom and into the online realm. These teachers did not have much or any experience with using technology as a part of their teaching, and all of a sudden, they were tasked with only using technology to keep working. In the intervening months, some teachers have fully embraced virtual teaching and learning, while others are still struggling and view the technology with anxiety, trepidation, and frustration.
As schools reopen and adult education staff make the move back into the building, one of the central questions that will come up in the coming weeks and months is how schools are going to organize their classes, their program schedules, and the work of their teachers and staff. The cat's out of the bag when it comes to technology, so what will be the approach to integrating technology into daily practice and work? Will some teachers attempt to go back to textbooks and worksheets and abandon technology all together, while others with a year of online instruction under their belts now make new requests for technology products for their students and classrooms? It is fair to say that school administrators will have to approach their work in new ways given the educational experience (and experimentation) of the last year.
In his article How to Get Your Educators Excited About Using Edtech, Matthew Lynch provides some strategies to help us think about how to motivate teachers on technology use as they continue teaching online and for when they make the switch back to the physical classroom:
Explain the vision to staff and tie the actions of all to achieving the vision, in this case using technology to help students reach their academic, employment, and personal goals.

Champion the benefits of technology.

Cultivate intrinsic motivation that encourages adult educators to work towards mastery of the technology.

Offer professional development by investing time and energy in training staff in how to use edtech products and collaborating with colleagues.

Appoint edtech gurus who are good at adopting new technology and can help catalyze change at the school.

Celebrate large and small successes as teachers continue on their edtech journeys.

Be empathetic to the needs of staff after the year we have all had and what we are coming back to at our agencies.