OTAN News
Adult Education in Focus: An Annotated State Digital Equity Plan Template
Posted on 05/10/2023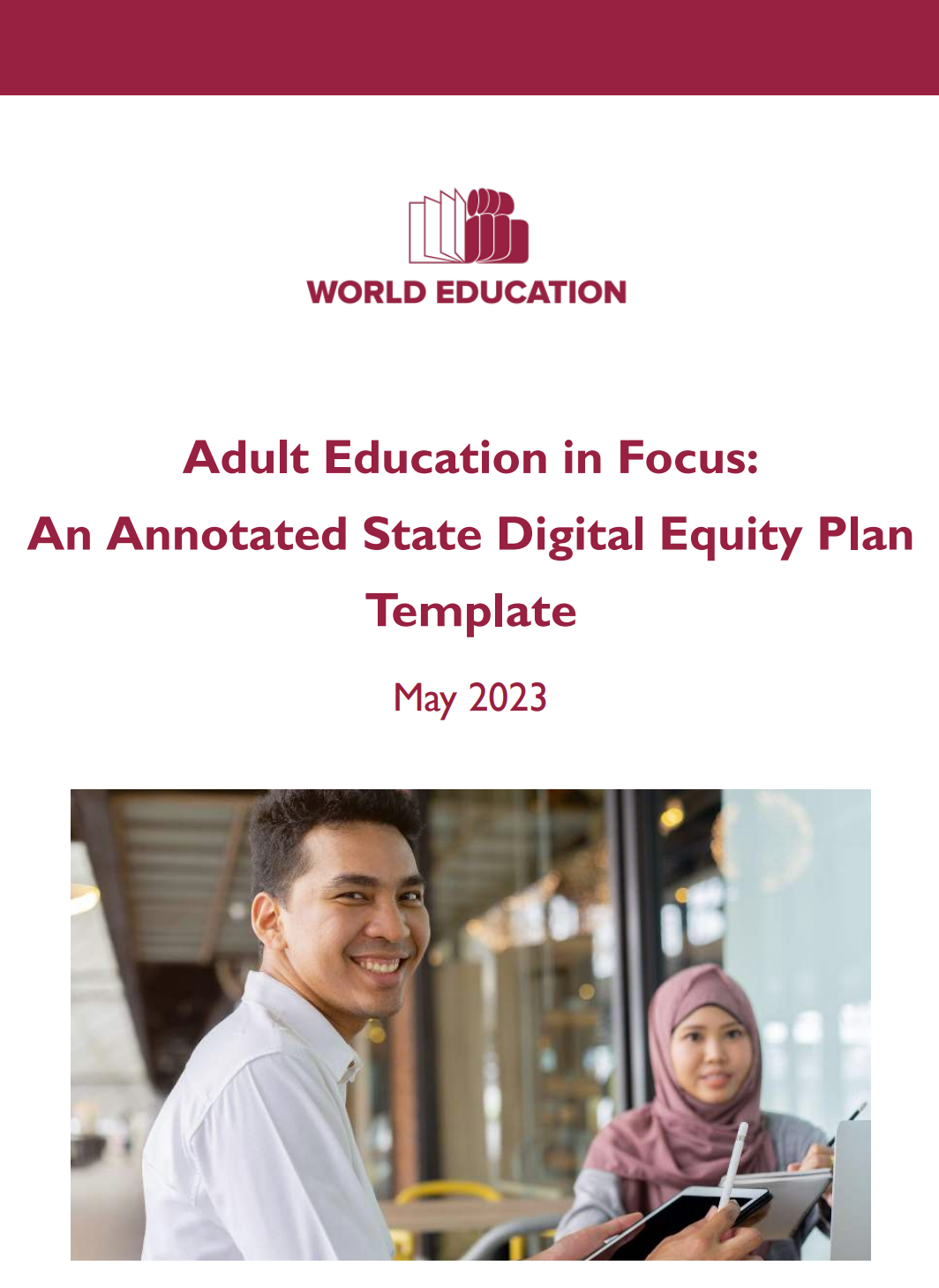 World Education's Annotated State Digital Equity Plan Template for Adult Education Template offers leaders, advocates, and providers language and recommendations to ensure the inclusion of adult education learners, especially individuals with a language barrier, in state digital equity planning and implementation. It is intended to be used by both those in charge of ensuring the implementation of the Digital Equity Act at the state level and adult education leaders, providers, and advocates who work with adult learners to ensure learners' needs are addressed.
How To Use the Annotated Template
This guidance preserves the formatting of the original State Digital Equity Plan Template but includes recommendations from the adult education perspective for those involved in DEA planning. NTIA's template adheres to the 15 requirements laid out in the Notice of Funding Opportunity for the State Digital Equity Planning Grant.
This along with other resources developed by World Education is intended to support advocacy efforts around the Digital Act.
DOCUMENT: Adult Education in Focus: An Annotated State Digital Equity Plan Template (PDF)
DOCUMENT: NFO - State Digital Equity Planning Grant Program - Executive Summary (PDF)