OTAN News
Leverage Search Coach To Build Information Literacy Skills
Posted on 03/31/2023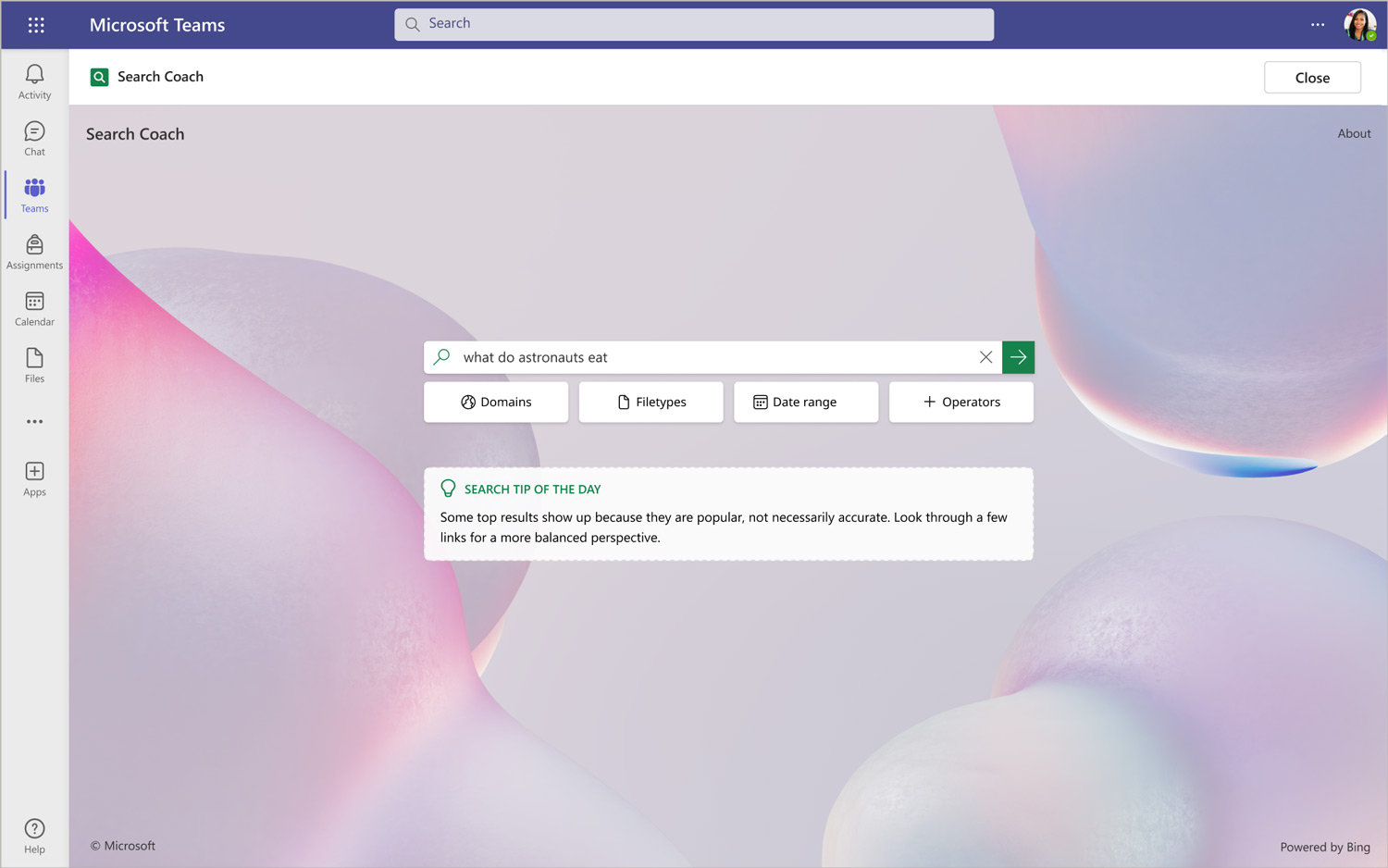 With so much information out there to access, learners are being inundated. Few students, "1 in 10", are able to distinguish between fact and opinion. Educators "face the challenge of ensuring that students learn to become more informed consumers and producers of digital content." Search Coach is a feature with Microsoft 365.
Search Coach, a Microsoft Learning Accelerator and a feature with Microsoft 365, assists students with "real-time coaching on how to form more effective queries and understand reliable resources online." Search Coach is safely navigated within a secure, ad-free online search environment in Microsoft Teams.
YouTube video: Introduction to Search Coach in Microsoft Teams
Search Coach improves student research and a much-needed boost to "critical skills that will define ongoing learning and information retrieval over their lifetimes."
For more information about Microsoft Learning Accelerators like Search Coach, review the Microsoft 365 Learning Accelerators Quick Start Guide:
In the full article, two school districts which utilize Search Coach provide information about their experience. Lake Washington School District located east of Seattle, and Napier Boys' School in New Zealand, provide some insight into the product.
Full Article: Leverage Search Coach To Build Information Literacy Skills