Free Professional Development for Tech Enthusiasts!
by Cindy Wislofsky, OTAN SME and DLAC Coach
posted June 2022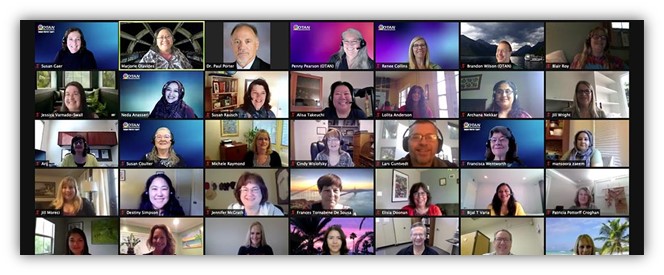 What would you say to a two-year professional development program that:
is supported by OTAN?
involves a small team from your adult education agency?
guides development of a team technology project to meet a specific need at your agency?
includes acquiring valuable leadership, mentoring, and upgraded technology skills? AND
integrates networking with other California adult education participants?
Hopefully, "YES, ABSOLUTELY" is your answer! Fortunately, OTAN's Digital Leadership Academy (DLAC) is now accepting applications until August 19, 2022 for its fourth cohort (2022-2024). Once selected, get ready for OTAN's DLAC project coordinators, consultants, and coaches to guide your team's creation and implementation of a technology integration, blended learning, or distance learning goal unique to your particular agency. Perhaps one of your program's WIOA Title II Continuous Improvement Plan (CIP) goals would thrive from this training.
Project Examples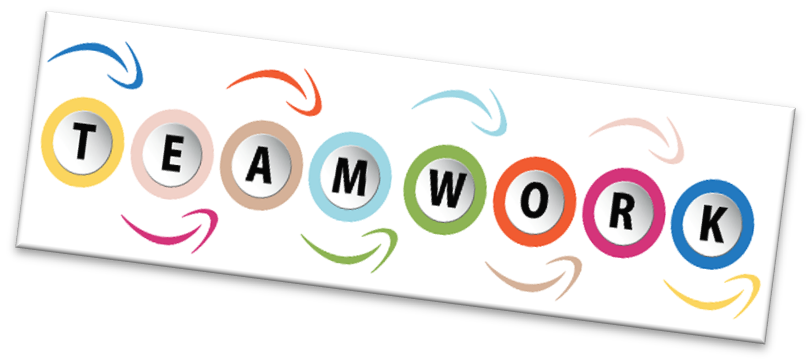 Image by Gerd Altmann from Pixabay
DLAC's third cohort (2020-2022) successfully worked on dynamic projects such as:
piloting an online class using Canvas;
starting an orientation course;
developing an online registration procedure;
conducting Zoom orientations with students;
managing hyflex and hybrid teaching models;
recruiting students and marketing programs during the pandemic;
conducting professional development for faculty using a new LMS (e.g. Canvas, Google Classroom), online tool (e.g. Zoom, Padlet), and curriculum (e.g. Burlington English, Edmentum);
transitioning ESL/ABE/ASE students into the workforce, CTE courses, or post-secondary education;
implementing remote testing;
producing a faculty resource site for ways to incorporate technology into lessons;
establishing student access to technology equity;
creating individualized student pathway plans; and
surveying faculty and students to enact program improvements.
Participant Viewpoint

SDCCE DLAC team; Monica Cueva on left; Elisia Doonan on right
San Diego College of Continuing Education's (SDCCE) three-member Cohort 3 team recently focused on fostering successful, confident online learners and developing a Canvas module of digital literacy resources. Team member Monica Cueva, ESL/VESL Instructor and Technology Coordinator, had this to say about the DLAC experience, "Our DLAC team included faculty from two programs: ESL and DSPS (Disabled Support Programs and Services), and this cross-departmental collaboration gave us the opportunity to share and develop curriculum together to create a lasting online resource that will support the development of digital literacy skills in our students at SDCCE and beyond!"
Another team member, Elisia Doonan, DSPS faculty, shared this inspiring comment, "Never be afraid to reach outside those comfort zones. You CAN do it. At least try!"
Reach a Technology Goal
Now is the time to consider forming a team of two or three motivated teachers, coordinators, and/or administrators. Whether you are representing a small, medium, or large agency, if you are interested in working gradually and strategically with colleagues to reach a practical technology goal, this academy is ideal for you!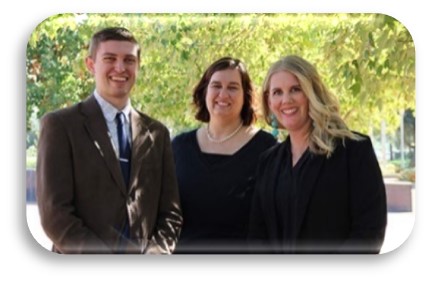 Corona-Norco DLAC team
Marci England on right
Online or in-person meetings, coursework, and workshops are all part of the academy as well as team building, identifying individual strengths, and embracing change. Marci England, ESL Program Coordinator/Instructor at Corona-Norco Adult School, summarizes her Cohort 2 (2018-2020) team experience: "The Digital Leadership Academy provided by OTAN gave our school a foundation to meet our technology integration goals. We were able to take the resources, training, and evidence-based practices to develop our school's hybrid format. Most importantly, the Digital Leadership Academy gave us the leadership skills required to effectively adapt to the changing technology needs of our students."
The project you start during year 1 may evolve into something completely different by year 2. Responding to your agency's needs is an on-going process and DLAC is there to support your endeavors no matter how many evolutions occur. Browse through some of Cohort 3's presentations or Cohort 2's presentations. You may recognize fellow California adult schools that have already participated in DLAC and learn about the successes and challenges of their project journeys.
Projects Continue After DLAC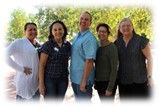 EAS DLAC team with coach
Elaine Moore 2nd from left
One of the bonuses of the DLAC experience is that outcomes of your project often continue to grow beyond the two-year academy. Participants frequently become mentors at their agencies. Escondido Adult School (EAS) participated in Cohort 2 (2018-2020) and concentrated on learning the ins and outs of using Canvas. ESL instructor and team member Elaine Moore currently reports, "(During DLAC), once I learned how to navigate Canvas on the teacher's end, everything a teacher needs is at my fingertips. Everything my students need is also at their fingertips and they can access my class 24/7. Our school, EAS, is having all of our teachers use Canvas this next school year (2022-23) and I know I'll be a big help to other users."
Apply Now

The end game, of course, is to improve the learning experience for your students and to better assist them in meeting their educational goals. In year 1, key components of screening, orientation, recruitment, instruction, and assessment are all addressed as they relate to your in-person, hybrid, hyflex, or online programs. In year 2, rubrics are created to evaluate instructional resources designed to benefit your learners and/or faculty. Check out the DLAC selection criteria as you contemplate jumping aboard the DLAC train(ing) for the next two years. With the support of your administrator, apply here by August 19, 2022. We hope to see you soon!