OTAN News
Separating the Real from the Fake (News)
Posted on 2/5/2020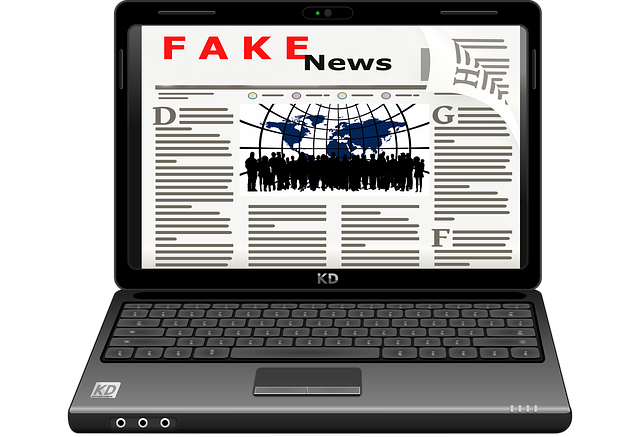 Image by S. Hermann & F. Richter from Pixabay
The politically-charged American landscape has already seen its fill of newsworthy items in 2020 – the impeachment trial in the Senate, the Iowa caucus and the kickoff of the US presidential campaign, the ramp-up to the 2020 Census – that make it challenging for the average American to sift through the news, fake or otherwise. As we continue through election season, nominating conventions, and televised debates, and complete our Census forms in a few months, this year promises to be jam-packed with news that screams for our attention.
In the January OTAN web-based activity, Kristi Reyes previewed some sites for developing students' media literacy and critical thinking skills, including Factitious, Mind Over Media, and the National Association for Media Literacy Education. There is another site making headlines, and that is Civic Online Reasoning (COR), created by the Stanford History Education Group (SHEG). Near the end of 2019, SHEG published Students' Civic Online Reasoning: A National Portrait, which described how US high school students, often termed "digital natives," had difficulty identifying fake news and rarely employed steps that might help them identify with certainty whether an online news item or social media post was real or fake. SHEG's main recommendation was that students (and adults) needed more training to sort through information on the Internet to become well-informed citizens and not be duped.
According to COR, when a person comes across information online, they should always ask three questions:
Who's behind the information?

What's the evidence?

What do other sources say?
In creating their curricular materials and other resources, COR has closely studied the daily work of fact checkers, whose job is to separate the real from the fake. One of the main strategies COR recommends is lateral reading, leaving a site to see what other digital sources say about it. Students should employ lateral reading over vertical reading (staying on a single webpage) and learn how checking what other websites say about a source is a better evaluation strategy than trusting what the source says about itself.
The COR website has curriculum collections centered around the three questions, with many video lessons that walk teachers through the concepts and materials. We should definitely explore COR resources (and other sites) as we design lessons and class conversations around media literacy and critical thinking skills that will help all of our students.
Website: Civic Online Reasoning from the Stanford History Education Group
Article: We all love SHEG. Now their Civic Online Reasoning tools make it easier to love them even more by Glenn Wiebe at Tech & Learning
OTAN Web-based Activity: Sites for Developing Students' Media Literacy and Critical Thinking Skills