OTAN Digest #104
October 2018
News
Technology and Distance Learning Symposium 2019 Call for Proposal Invitation!
Plans are underway for OTAN's Technology and Distance Learning Symposium 2019, scheduled for March 1 and 2 at Hacienda La Puente Adult Education - Willow Center.
AB 2098 Immigrant Integration Framework Passes!
Last week, Governor Jerry Brown signed AB 2098 (McCarty and Thurmond) into law! AB 2098 adds "immigrant integration" to the list of existing outcomes, mainly centered around college and career transitions, that may be reported by the 71 California adult education consortia. According to the Alliance for Language Learners' Integration, Education and Success (ALLIES), the driving force behind this policy initiative, "The addition of immigrant integration outcomes validates the historic role of adult education in welcoming newcomers and will strengthen this critical work for the future."
Strengthening Family Literacy Throughout the School Year
Even though we are celebrating Adult Education and Family Literacy Week for one week in the second half of September, the work of strengthening family literacy continues throughout the school year.
OER Initiatives Help Lower College Textbook Costs
Two recent articles point to the success that open education resource (OER) initiatives across the country have had in lowering the costs of college textbooks.
Three Kinds of Jobs that Will Thrive as Automation Advances
Technology is transforming our economy, and as technology becomes more pervasive and disruptive, we can see the implications of this development – technology that that can be used to automate routine, low-skilled, manual labor, as well as "knowledge" work like operational analytics and marketing where sophisticated artificial intelligence algorithms can be applied.
October's New Web-based Class Activity!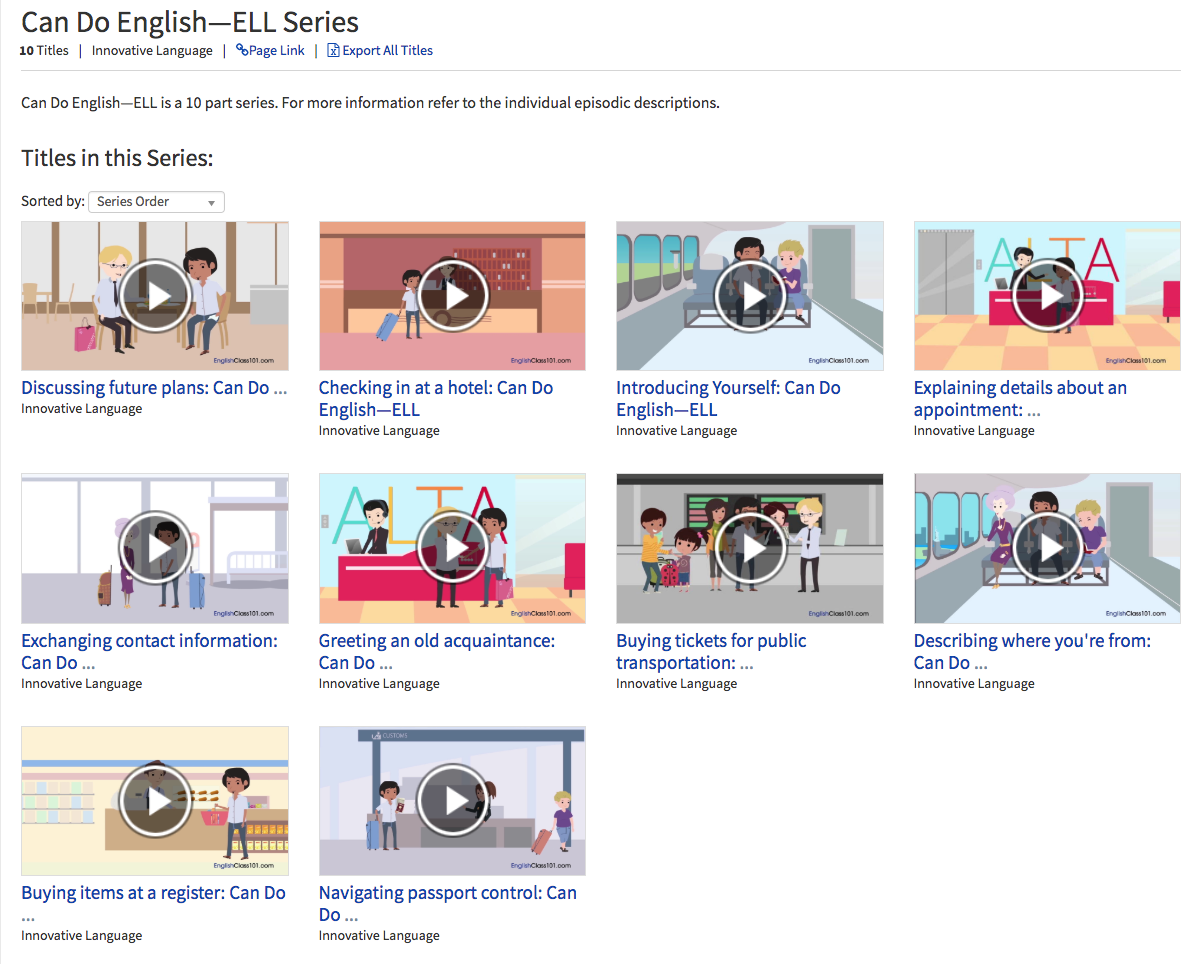 In the October's 2018 Web-based activity article, Susan Coulter posits that "Learn360 offers more than 160,000 resources to enhance your lesson. You can scaffold learning for those needing a little extra help or for those needing a more challenging experience. Teachers working at WIOA funded agencies can get their own FREE account through OTAN. Resources can also be linked, downloaded, or embedded."
Professional Development
OTAN offers short, online workshops to meet the demands of busy adult educators. We are currently working on our line up for this year, so stay tuned and check the California Adult Education Professional Development calendar so you won't miss any!
Contact us at 916-228-2580 or e-mail support@otan.us to schedule one of our workshops at your school this year! We will do most of the work for you. We just need your available computer lab.
OTAN offers a wide variety of no-cost, hands-on, three-hour workshops. We will come to your school if you have at least 10 interested participants and an approved lab. If you have a smaller school and need more participants, consider coordinating with other small schools in your area to fill your workshop. If there is a technology topic not listed that your staff needs assistance with, let us know and we will discuss creating a new workshop to meet that need. Here are some of our workshop titles:
Visit our Web site to see the complete list including descriptions and prerequisites for each.
Teaching Resources
Web Sitings October 2018 :
OTAN Tech Talks are here! OTAN Tech Talks are designed to assist participants with tips on an ed tech tool, strategy, resource, and more. Our next presentation is scheduled for Friday, October 12, where Susan Coulter from Baldwin Park Adult and Community Education will be discussing how to enhance the learning experience with Learn360, which offers more than 160,000 videos, interactives, and maps to enhance your lessons. Learn360 resources can be used in your classroom and linked, downloaded, or embedded in Google Classroom, Moodle, or on your class website. Teachers at WIOA funded agencies can get a free Learn360 account for FREE through OTAN. If you'd like to present at a future Tech Talk, sign up here!
GeoGebra

GeoGebra is a "dynamic mathematics software for all levels of education that brings together geometry, algebra, spreadsheets, graphing, statistics, and calculus in one easy-to-use package". Its free online math tools for all levels can be used in the ABE, ASE, and CTE classrooms, and include classroom resources, activities, and even tutorials on 3d printing. GeoGebra Groups allows you and your students to work on activities together, share resources, and provide comments and feedback. In addition to the web interface, GeoGebra's free desktop applications are available for Windows, macOS, and Linux. Apps are also available for Android, iPad, and Windows tablets.
https://goo.gl/XkoGj1

Do you use a website, tool, or other resource that others might benefit from? If so, fill out this form, and your suggestion may be used in a future Web Siting!