OTAN Digest #102
May 2018
News
Digital Leadership Academy 2018-2020 Applications Are Now Open
The Digital Leadership Academy (Cohort 2) applications are now open! OTAN announces an opportunity for adult education agencies through the Digital Leadership Academy (DLAC) 2018-2020. This program combines OTAN's previous Academies (Technology Integration Mentoring Academy and the Online Teaching Academy), and OTAN offers the program for a full two years to ensure agencies can meet projected goals.
Four Ways to Get More for Your EdTech Dollar
Finding the budget and time to do large technology refreshes will always be stressful, but there are a few ways IT directors can lessen the burden and get more for available dollars.
Report: It's Time for Ed Tech to Tackle the Adult Learner
A new report funded by the U.S. Department of Education Office of Career, Technical and Adult Education and produced by Luminary Labs explores how technology could make an impact for adult learners. The intent is to push investors to fund development of technology that could be used by the adult learner community. Five "opportunity areas" are covered in the report:
National Library Service Offers Free Braille and Talking Book Library Service for the Blind and Physically Handicapped
National Library Service (NLS) is a free braille and talking book library service for people with temporary or permanent low vision, blindness, or a physical disability that prevents them from reading or holding the printed page. Through a national network of cooperating libraries External link opens in new window or tab, NLS offers books in braille or audio that are mailed for free or instantly downloadable.
May's New Web-based Class Activity!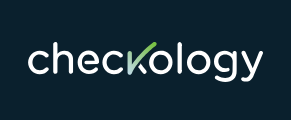 In the May's 2018 Web-based activity article, Kristi Reyes posits that "How do you evaluate the credibility and reliability of an online source? Sometimes we can just "tell" that a Web site is not authentic, but can all adult students apply the same critical eye?"
Professional Development
OTAN offers short, online workshops to meet the demands of busy adult educators. We are currently working on our line up for this year, so stay tuned and check the California Adult Education Professional Development calendar so you won't miss any!
Contact us at 916-228-2580 or e-mail support@otan.us to schedule one of our workshops at your school this year! We will do most of the work for you. We just need your available computer lab.
OTAN offers a wide variety of no-cost, hands-on, three-hour workshops. We will come to your school if you have at least 10 interested participants and an approved lab. If you have a smaller school and need more participants, consider coordinating with other small schools in your area to fill your workshop. If there is a technology topic not listed that your staff needs assistance with, let us know and we will discuss creating a new workshop to meet that need. Here are some of our workshop titles:
Visit our Web site to see the complete list including descriptions and prerequisites for each.
Teaching Resources
Web Sitings May 2018 :
OTAN Tech Talks are here! OTAN Tech Talks are designed to assist participants with tips on an ed tech tool, strategy, resource, and more. Our next presentation is scheduled for Friday, June 15, where Debbie Jensen will be going over OTAN's shared courses on Moodle. To register, click here
. These webinars are recorded and later uploaded to OTAN's YouTube channel
. Just look for the playlist called "OTAN Tech Talks
". If you'd like to present at a future Tech Talk, sign up here
!
StoryboardThat

StoryboardThat allows you and your students to create storyboards or comics. It would be a great way for students to demonstrate a process or show comprehension, for example. On the StoryboardThat website is an article written by Jessica Miller that explains how she uses it to teach ESL: http://www.storyboardthat.com/blog/e/teach-esl-with-storyboards
. StoryboardThat can be used on any computer or tablet device.
https://goo.gl/XkoGj1

Do you use a website, tool, or other resource that others might benefit from? If so, fill out this form, and your suggestion may be used in a future Web Siting!