OTAN Digest #100
March 2018
News
Salinas Adult School Celebrates 100 Years of Service to the Community
For 100 years the Salinas Adult School has supported the community by playing a prominent role in promoting education for adults in the Salinas area. In 1918, the Salinas Adult Evening School was born. During the first year, 186 students were served in classes such as typing, bookkeeping and physical education. During World War II classes were conducted around the clock in welding and machine shop. Agricultural classes of the early 40's helped to increase farm production in the Salinas Valley. The Salinas Adult School became a leader in California with a mobile bus program entitled "English on Wheels." The growth of the program was evident by the enrollment of 15,000 students in 28 different locations throughout the Salinas area in 1979-1980. In April of 1989, the district broke ground for a permanent adult school facility on Sherwood Place that continues to serve the adults in our community.
U.S. Department of Education Open Licensing Rule Now in Effect
Starting in FY 2018, education resources created with Department of Education discretionary competitive grants ($4.2 billion in FY 2016) must be openly licensed and shared with the public. This announcement comes after years of work by Department of Education staff, multiple civil society organizations, and individual open education leaders.
Steps Students Can Apply to Fact-check Information
These days, statements of all stripes are bombarding us via broadcast and social media. The trick is classifying them correctly before we swallow them ourselves, much less before we hit "Like," "Share" or "Retweet." And that's the goal of an educational initiative that will be adopted by 10 universities across the country this coming spring.
March's New Web-based Class Activity!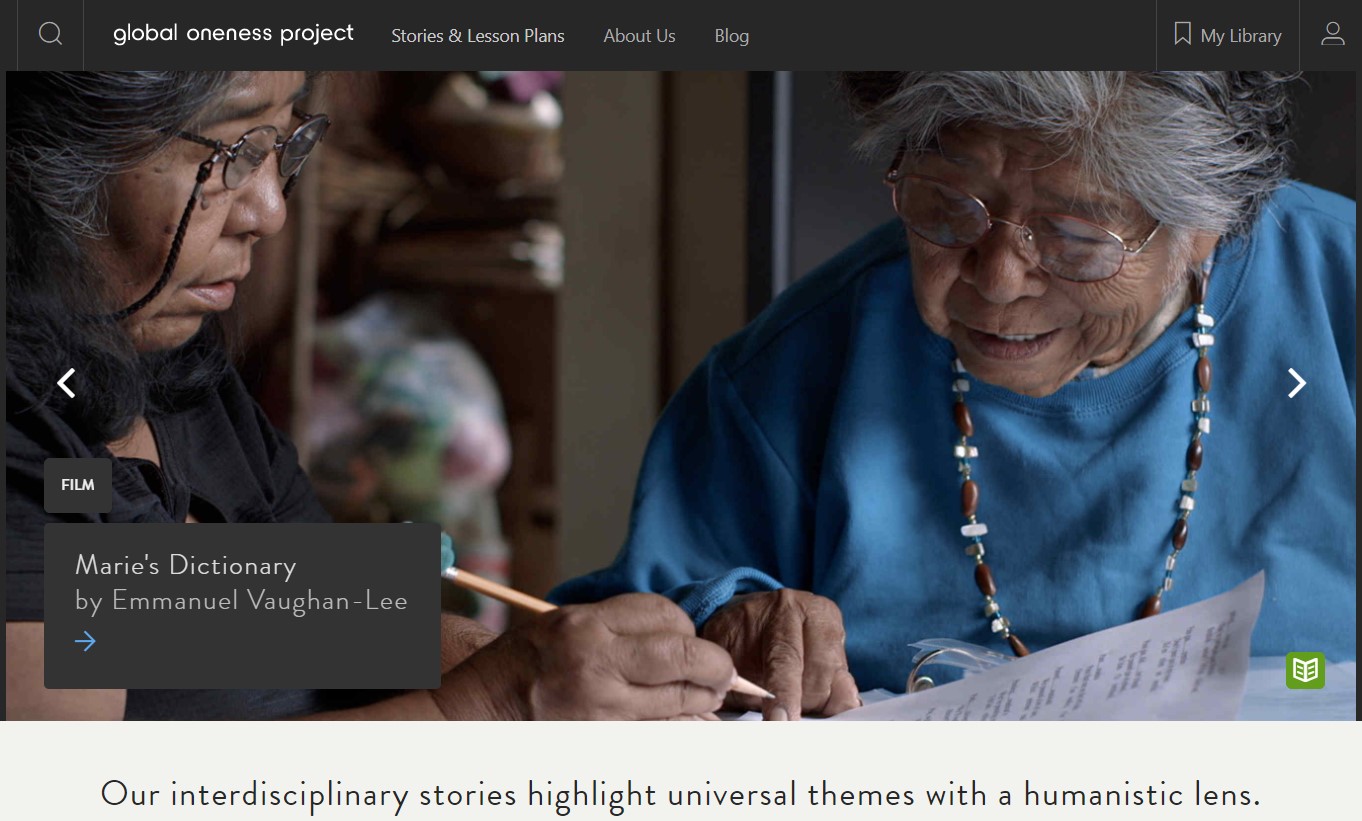 In the March's 2018 Web-based activity article, Kristi Reyes posits that "Whether you teach U.S. History or ESL, Health or Art, using film in your class can provide a different perspective on the topics and themes of your course content and can bring the content alive for your students."
Professional Development
OTAN offers short, online workshops to meet the demands of busy adult educators. We are currently working on our line up for this year, so stay tuned and check the California Adult Education Professional Development calendar so you won't miss any!
Contact us at 916-228-2580 or e-mail support@otan.us to schedule one of our workshops at your school this year! We will do most of the work for you. We just need your available computer lab.
OTAN offers a wide variety of no-cost, hands-on, three-hour workshops. We will come to your school if you have at least 10 interested participants and an approved lab. If you have a smaller school and need more participants, consider coordinating with other small schools in your area to fill your workshop. If there is a technology topic not listed that your staff needs assistance with, let us know and we will discuss creating a new workshop to meet that need. Here are some of our workshop titles:
Visit our Web site to see the complete list including descriptions and prerequisites for each.
Teaching Resources
Web "Sitings":
TypingClub

TypingClub enables students to learn touch typing. The beginner lessons start with hand position and home row keys, while the advanced lessons challenge the student's ability to type correct sentences and paragraphs. The free edition allows two instructors at your school site to have an unlimited number of students within three classes, and student data is stored for 30 days. The pro edition allows for an unlimited number of classes and instructors, while the number of students and data retention is dependent upon the license you purchase.
Lyricstraining

This website is a great way for students to learn and improve their foreign language skills using music videos. You select a video to watch, but in order to keep the song going, you need to fill in the blank words by typing it in or choosing the correct word from a list. You can choose from one of many music videos; a lot of the songs are current or popular. Once a video is selected. you are then directed to choose a game mode, from beginner to expert. The difference between each mode is the number of words you need to enter. There is also a teacher function, in which you can select the words to be filled. This is a fun group activity you can do within your classroom – there is even a karaoke function!
https://goo.gl/XkoGj1

Do you use a website, tool, or other resource that others might benefit from? If so, fill out this form, and your suggestion may be used in a future Web Siting!