OTAN Digest #96
November 2017
News
California Program Looks for Solutions to Skills Gap
A statewide program known as "SlingShot" aims to improve career opportunities and fill needed jobs The program is part of an employment initiative through the Workforce Development Board (CWDB). It aims to solve regional employment challenges in California through partnerships among government, employers, schools and other groups.
Program Overview
The origins of the SlingShot program date back about five years, said Tim Rainey, CWDB's executive director. "We started out trying to solve a pretty big problem in the workforce system," he said.
Digital Promise Partners with Facebook to Offer Micro-credentials for Adult Learners
Digital skills are in high demand. According to a Burning Glass report, eight in 10 middle-skill level jobs require digital skills, such as online communication and productivity tools. Adult workers often do not have this training, and increasingly employers report difficulty finding qualified workers with digital middle skills. Unfortunately, this gap between digital skill level and skill need is expected to continue increasing over the next 10 years.
Various efforts are underway to address this digital skills gap, including bootcamps and other computer-science efforts. Most, however, are aimed at more advanced skills, not the middle skills that make up a sizable part of the current digital skills gap. In addition, the majority of the courses offered in these programs are long-form (lasting several months), in-class, and often cost-prohibitive.
National Skills Coalition Releases State Policy Toolkit
Many states have enacted policies
to increase the scope of work-based learning that combines instruction at a worksite with classroom learning. Few of these state policies, however, focus on low-skilled populations of out-of-school youth or disadvantaged adults. National Skills Coalition's (NSC's) scan, for example, found that among the 14 states that have policies supporting pre-apprenticeships or youth apprenticeships, all 14 states target in-school youth. While disadvantaged adults may be among those who benefit in the 26 states that have work-based learning policies that support adult training, very few of these policies specifically target disadvantaged adults.
Adults and Community College Degrees
Adults are coming to community colleges seeking a different approach to education, says Jim Jacobs, and that will require institutions to pay attention to a few important design features.
Most community colleges have adopted the mission of serving low-income, underprepared students who are in need of postsecondary education for any success in employment and earnings. There is growing consensus that this approach should encourage students to define a specific program of study at the outset of their college experience, with the college promoting strategic interventions to keep them on track to completing their program. But most of those initiatives are directed to students making the transition from high school to college, and little attention has been paid to applying this approach to the needs of working adults.
Public Agenda conducted a survey on perceptions regarding higher education in September 2016 and found public confidence waning, with just 42 percent of Americans believing that college is necessary for work-force success. That is a 13 percent drop in affirmative responses to the same question posed in 2009. And while a more recent poll conducted in February and March by New America found greater support for the potential of postsecondary education, only one-quarter of the respondents thought higher education was doing an adequate job.
These adults have come to college to build skills to seek better jobs. The majority have families who depend on them. As a result, they want effective and efficient education -- to take a few courses and then get back in the work force as quickly as possible. While this will present some challenges to the pathway efforts of colleges, any obstacles can be overcome with attention to a few important design features.
November's New Web-based Class Activity!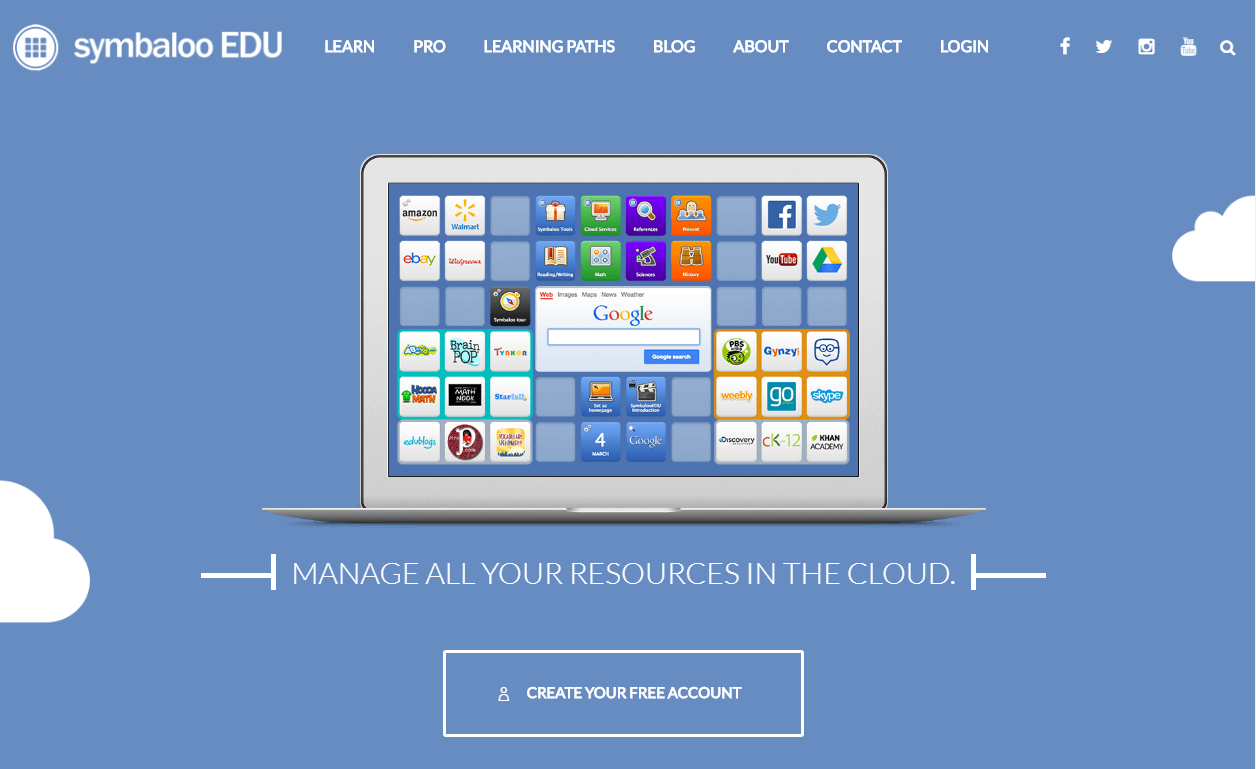 In the November's 2017 Web-based activity article, Debbie Jensen posits that "What is Symbaloo? Originally I would have answered it is a bookmarking app— a place to gather all your web addresses and videos to make navigating online easier for your students. Symbaloo does it in a visually inviting way with easy to read tiles on a screen called a webmix. If that was all it did, it would be a wonderful addition to your class—but it does more. Symbaloo allows you to create learning paths or lessons for your students which can include assessment questions. The lessons are more fun than usual because they are presented as a game. Talk about formative assessment! And it is free!"
Professional Development
OTAN offers short, online workshops to meet the demands of busy adult educators. We are currently working on our line up for this year, so stay tuned and check the California Adult Education Professional Development calendar so you won't miss any!
Contact us at 916-228-2580 or e-mail support@otan.us to schedule one of our workshops at your school this year! We will do most of the work for you. We just need your available computer lab.
OTAN offers a wide variety of no-cost, hands-on, three-hour workshops. We will come to your school if you have at least 10 interested participants and an approved lab. If you have a smaller school and need more participants, consider coordinating with other small schools in your area to fill your workshop. If there is a technology topic not listed that your staff needs assistance with, let us know and we will discuss creating a new workshop to meet that need. Here are some of our workshop titles:
Visit our Web site to see the complete list including descriptions and prerequisites for each.
Teaching Resources
Web "Sitings":
U.S Citizenship and Immigration Services - Civics and Citizenship Toolkit

Does your organization have a Civics and Citizenship Toolkit, provided for free by U.S. Citizenship and Immigration Services (USCIS)? If not, check your eligibility and register today! USCIS describes this Toolkit as "a collection of educational resources developed by USCIS to help permanent residents learn more about the United States and prepare for the naturalization process". It contains immigration and civics publications, handbooks, multimedia tools, and a quick start guide on how the kit can be used in an adult education classroom, or as a stand-alone resource for self-study.
GCFLearnFree - Internet Safety

You have probably already heard of the wealth of resources available on the GCFLearnFree
website, but did you know they have a section dedicated to Internet Safety
? This free course provides an introduction into internet safety and pertinent topics such as passwords, phishing, social media, and keeping your browsers updated, to name a few. If you're new to internet safety or are looking to refresh or expand your knowledge, this is a very good place to start!