OTAN Digest #93
May 2017
News
Submit your nominee for the $20,000 Toyota Family Teacher of the Year Award
Do you know an educator making great strides in family engagement? Nominate them for the 2017 Toyota Family Teacher of the Year Award! This prestigious award, made possible by Toyota, recognizes teachers who are positively impacting families by engaging them in school- and community-based educational programming.
Common Sense Education: Protect Your Students' Data and Privacy
Common Sense Education provides high-quality digital literacy and citizenship programs to educators and school communities. Together, they work to empower students to harness technology for learning and life. Their free resources include ratings and reviews
of digital tools, a comprehensive K–12 Digital Citizenship Curriculum
, ready-made lesson plans, videos, webinars, and more.
OTAN's Penny Pearson Named 2017 NROC Ambassador of the Year
As a non-profit organization, NROC partners with educators to create open and low-cost courses and tools designed to recognize every student's unique learning needs and preferences. These resources can be adapted and scaled to meet programmatic goals in a variety of instructional settings.
Two offerings from OTAN: for learners: support math instruction, for teachers: professional development about blended learning
OTAN is offering WIOA funded adult education agencies and opportunity to try out EdReady
– an online math assessment and curriculum designed to get learners ready for math for both college and career. Learners choose a math goal such as passing the AccuPlacer or GED. Additionally, there are over 150 career pathways that help learners understand the math needed specifically for that pathway. Contact OTAN for additional information.
Skills of U.S. Incarcerated Adults: PIAAC Study
This webinar will provide an overview of results from a recently released study called the Program for International Assessment of Adult Competencies (PIAAC) Prison Study. This study provides information on skills and competencies of incarcerated adults, and compares them to those of adults in U.S. households. The study also includes information on the extent of inmates' participation in formal education and job training programs.
Convicts at San Quentin State Prison are learning to code
For a select group of motivated inmates at San Quentin, located just outside of San Francisco, hope comes in the form of an intrepid non-profit called The Last Mile, which is teaching convicts how to code and working with Silicon Valley companies to give hardened criminals a shot at success once they're released.
May's New Web-based Class Activity!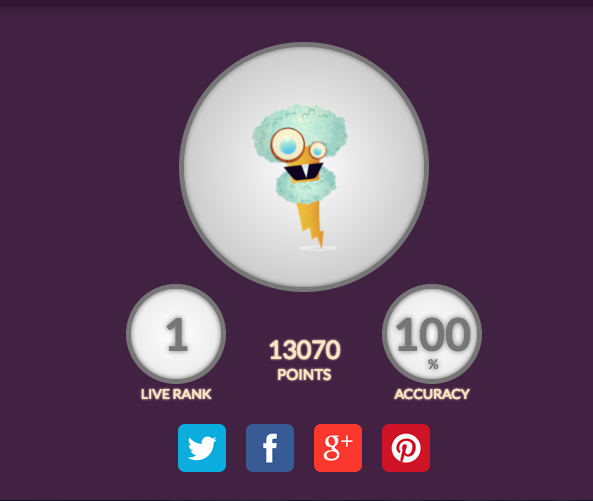 In the May 2017 Web-based activity article, Susan Coulter posits that formative assessments are a quick snapshot of student learning, which then allows you to change the course of the lesson to address those gaps in understanding. Formative assessments are used to differentiate learning and guide instruction. In this article, we will look at three different assessment tools, how they differ and how you can use them effectively in your classroom.
Susan goes on to describe useful sites such as: Kahoot, Quizizz, and Socrative.
Professional Development
OTAN offers short, online workshops to meet the demands of busy adult educators. We are currently working on our line up for this year, so stay tuned and check the California Adult Education Professional Development calendar so you won't miss any!
Contact us at 916-228-2580 or e-mail support@otan.us to schedule one of our workshops at your school this year! We will do most of the work for you. We just need your available computer lab.
Chromebooks for Adult Education
May 26, 2017 4:00 PM to 7:00 PM
Santa Barbara Adult Education - City College Wake Campus
300 N. Turnpike Rd.
Santa Barbara, CA 93111

OTAN offers a wide variety of no-cost, hands-on, three-hour workshops. We will come to your school if you have at least 10 interested participants and an approved lab. If you have a smaller school and need more participants, consider coordinating with other small schools in your area to fill your workshop. If there is a technology topic not listed that your staff needs assistance with, let us know and we will discuss creating a new workshop to meet that need. Here are some of our workshop titles:
Visit our Web site to see the complete list including descriptions and prerequisites for each.
Teaching Resources
Web "Sitings":
Four ways to teach digital citizenship with Adobe Spark

Turning students into content creators gives them an opportunity to explore a range of transferrable skills. Students can collaborate as they brainstorm ideas, formulate a plan and create a movie, or they can work independently as they design a website to share a learning experience with the world. When supporting students as they create a product, whether it's a movie, website or graphic design, there is an opportunity to teach digital citizenship skills.
Mystery Skype

The global guessing game that gets participants learning about geography, culture, and the similarities and differences of how people live all over the world. In addition to curriculum for Mystery Skype activities, the Mystery Skype Class Notebook gives you an exclusive interactive space for handouts and collaboration. And you can add students to it and give them private, real-time 1:1 feedback.